USA Today recently interviewed the creator of Super Mario Bros., Shigeru Miyamoto. It's gone a tiny bit viral, having viewed it on numerous sites, including our very own 8BIT Network.
Here are some creative insights that I gathered from this brilliant creative.
Stay focused. Just because you know how to make some killer effects, doesn't mean you should. Keep with the project style. Can you imagine Mario flying a space ship? Stay in style.
Not all bad ideas are bad. Just because you've thrown out a bad idea, doesn't mean you have to scrap the whole thing. Although Mario ended up with no gun, the idea of shooting remained. Don't throw-out the baby with the bath water.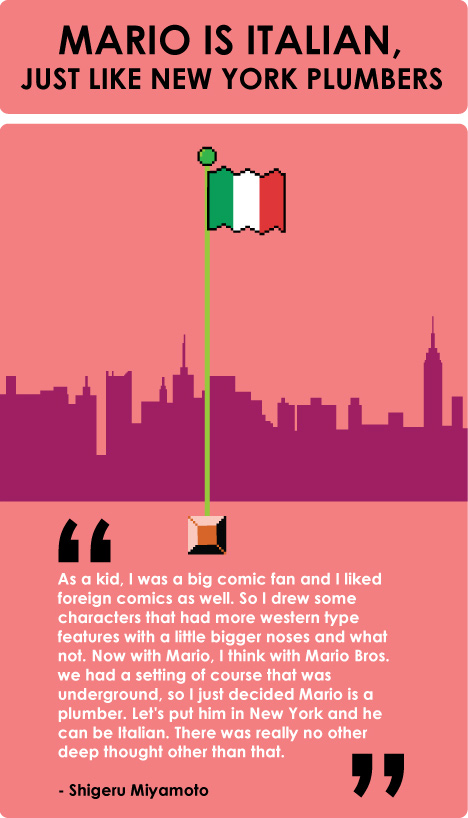 Don't get lost in the details of a project. It's amazing to learn that hardly any thought was put into Mario's persona. You don't need a reason or motivator behind every creative choice.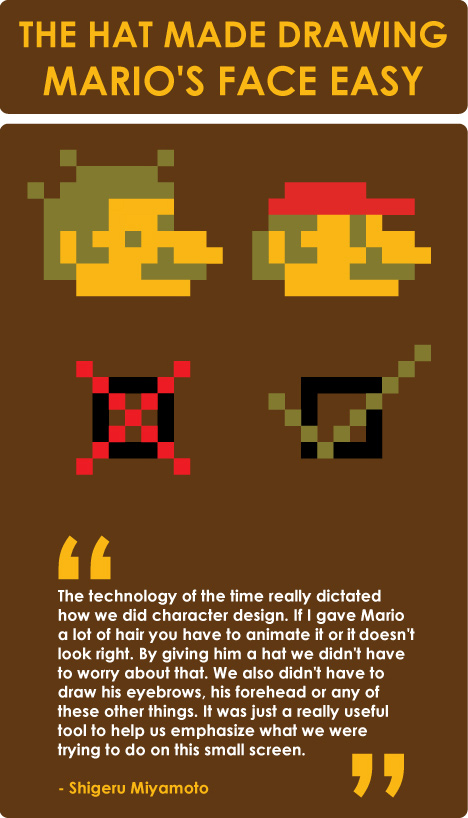 Work with the technology (or knowledge) you have to the fullest. Can you imagine Mario any other way? Don't fight your limitations, explore them.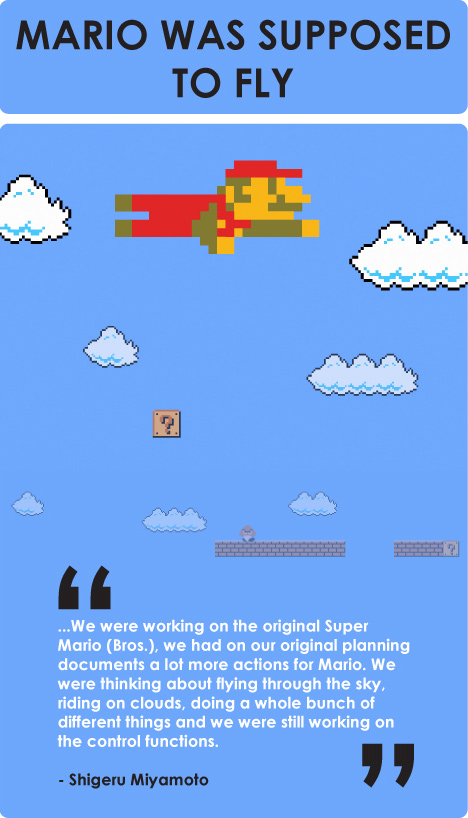 Just because you can't implement all your ideas on the current project, doesn't mean you can't ever do it. Many of Miyamoto's original ideas came into fruition in later games, when they could be polished. Be willing to let go of a good idea because it isn't fully functional. A poorly executed idea is never a good one.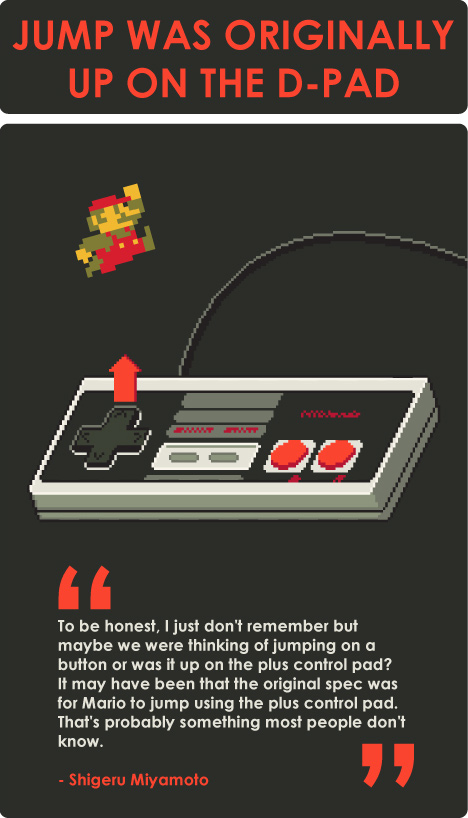 Love your work, don't be in love with your work. Cliché? Maybe. True? Yes. Had Miyamoto stuck with using the D-pad for jump, Mario Bros. may have been DOA. When someone criticizes your idea, don't take it personally. Listen.
Work with it. Prototypes and drafts are never final. Always be willing to make big changes. None of us could ever imagine Super Mario Bros. being any other way, even though it was something very different during development! You never know how close you might be to pure brilliance.
Game on!