It is our mission to resource the Church and our readers with relevant, practical, timely, and helpful content focused on technology, creativity and new thinking.
With a small blog that started in September of 2008, we've grown, changed, evolved and become the community that we are today.
Welcome to ChurchMag. We're glad you're here.
Staff
---
Blessing Mpofu
Proprietor & Chief Editor
ChurchMag Writer Since 2015

Husband to Ingrid. I love Jesus and I'm passionate about His church. A theology student who's into tech. A blogger, growing leader, and communicator. Changing the world is the gameplan. I'm fascinated by the church's thinking and how it leverages technology. I try to build a bridge or interface between church life, mission, and tech. I hope to inspire creativity and new thinking that helps move the church, and organisations forward. I'm about great coffee, books and music.
Posts | Website | Twitter | Facebook | Instagram | LinkendIn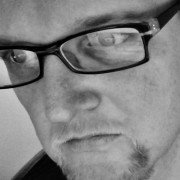 Eric Dye
Senior Staff Writer & Podcast Host
ChurchMag Writer Since 2010

I am a blogger, business owner and lover of coffee. I am a writer and Podcast Host for ChurchMag, but you can also find me working as Support Lead at Valet, and Proprietor of DYECASTING. I am grateful that my passion to encourage and empower the Church has been melded with my 20+ years of media communication experience as I write and take part in this ChurchMag community. I'm a human by day, gamer at night, lover of coffee, and all things spicy.
Posts | Website | Twitter | Facebook | LinkedIn
Jeremy Smith
Senior Staff Writer & Podcast Host
ChurchMag Writer Since 2011

I am a blogger, clinical counselor, gamer, and someone who loves to pushback so you can create the very best thing possible. I blog exclusively about Church technology as a senior staff writer at ChurchMag as well as about life in general on my personal site JeremyGrantSmith.com. You can also find my eBooks on ChurchMag Press.
Posts | Website | eBooks | Twitter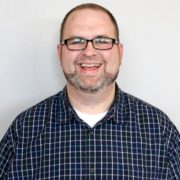 Phil Schneider
Senior Staff Writer & Podcast Host
ChurchMag Writer Since 2011

I'm a teacher, preach, and a part-time blogger. I primarily write for ChurchMag, but you can find some of my thoughts about theology, philosophy, and "Churchology" at my personal site. I don't like talking about myself much—especially in a bio section—so I'll shift the focus to my most important accomplishment: my family. My wife, Kaitlyn, is a constant source of wisdom and inspiration from which most of my best workflows. Our daughter, Emma, is so amazing that she nearly defies description.
Are you jealous yet? Hmm. I must not be a very good writer, cause you should be.
Posts | eBooks | Website | Twitter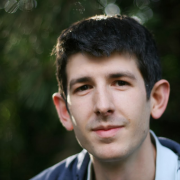 Chris Wilson
Senior Staff Writer
ChurchMag Writer Since 2013

I'm an English as a foreign language teacher who is currently based in Krakow, Poland. In my spare time, you'll find me taking photos, playing the ukulele or experimenting with the latest apps. I've been a fan of technology ever since I was a child and used it to help me overcome my learning difficulties. Now I try and help others use technology to its fullest and avoid its pitfalls.
Posts | eBooks | Website | Twitter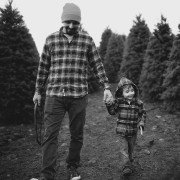 Sean Leacy
Minecraft Server Admin
ChurchMag Writer Since 2015

I'm a technologist at heart. I've spent the last 15 years working in the IT industry and have developed a passion to provide free and low-cost solutions for home and business with a specialty for assisting churches and non-profits. IT is a ministry for me. God has given me a mind to comprehend and troubleshoot the technical world and a personality to relay that information to the end user in a way that makes sense. Before technology even comes into the equation life flows in this order: Christ, my beautiful bride, my children and then everything else. Aside from IT, I have a passion and desire to see men set free to walk out in true, God-honoring masculinity. I run a blog on the "dad life", marriage, faith, and relationships at Redeeming Fatherhood.
Allison Dye
Editor of ChurchMag 
Saved by Grace. First-born of two first-born parents, and oldest of four siblings. I have grown up between Italy and America. I enjoy reading, writing, traveling, taking pictures, and listening to music. I love being a part of the ChurchMag community where I write about this and that, and everything geeky and nerdy.
Honorary Team Member
---
Regular Contributors
---
Are you interested in writing for ChurchMag? Learn how!