We are a digital community that is very much alive. It is our mission to resource the Church with timely, relevant, practical, and exceptionally awesome content focused on technology and creativity.
We are passionate about how the Church, ministries, and non-profits use technology to effectively fulfill their mission to the world.
With a small blog that started in September of 2008, we've grown to reach millions a year, launched an ebook publishing platform, and have landed at #23 of the top 300 Christian blogs.
Welcome to ChurchMag. We're glad you're here.
– Eric Dye
Staff
---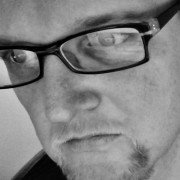 Eric Dye
Editor & Podcast Host
ChurchMag Writer Since 2010

I am a blogger, business owner and lover of coffee. I am a writer and editor for ChurchMag, but you can also find me working on Open Church, and Pressware. I am grateful that my passion to encourage and empower the Church has been melded with my 20+ years of media communication experience as I write and care for the ChurchMag community; all while enjoying my family and sipping espresso in Italy.
Posts | Website | Twitter | Facebook | Google+ | LinkedIn
Jeremy Smith
Senior Staff Writer & Podcast Host
ChurchMag Writer Since 2011

I am a blogger, clinical counselor, gamer, and someone who loves to pushback so you can create the very best thing possible. I blog exclusively about church technology as a senior staff writer at ChurchMag as well as about life in general on my personal site JeremyGrantSmith.com. You can also find my eBooks on ChurchMag Press.
Posts | Website | eBooks | Twitter | Google+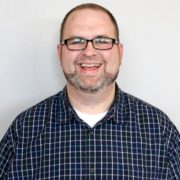 Phil Schneider
Senior Staff Writer & Podcast Host
ChurchMag Writer Since 2011

I'm a teacher, preach, and a part-time blogger. I primarily write for ChurchMag, but you can find some of my thoughts about theology, philosophy, and "churchology" at my personal site. I don't like talking about myself much—especially in a bio section—so I'll shift the focus to my most important accomplishment: my family. My wife, Kaitlyn, is a constant source of wisdom and inspiration from which most of my best work flows. Our daughter, Emma, is so amazing that she nearly defies description.
Are you jealous yet? Hmm. I must not be a very good writer, cause you should be.
Posts | eBooks | Website | Twitter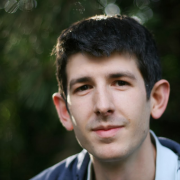 Chris Wilson
Senior Staff Writer & Newsletter Mastermind
ChurchMag Writer Since 2013

I'm an English as a foreign language teacher who is currently based in Krakow, Poland. In my spare time you'll find me taking photos, playing the ukulele or experimenting with the latest apps. I've been a fan of technology ever since I was a child and used it to help me overcome my learning difficulties. Now I try and help others use technology to its fullest and avoid its pitfalls.
Posts | eBooks | Website | Twitter | Google+
Blessing Mpofu
Senior Staff Writer
ChurchMag Writer Since 2015

Husband to Ingrid. We live in Cape Town, South Africa. Glad Jesus loves me and grateful for His grace. I worked in IT and currently doing my theology undergrad. I think and process a lot by writing. I'm a blogger, growing leader and communicator. All I want to do is change the world. I love great coffee, playing squash (the sport), reading and great music. Most of my writing on ChurchMag endeavours to explore whys and hows. I'm fascinated by the church's thinking behind how it views and uses technology. I try to build a bridge or interface between church life, mission and tech. I love making friends; get in touch.
Posts | Website | Twitter | Facebook | Google+
Matt Fisher
Social Media Team

Husband to Jess. We have two kids and live in Leicester, UK. I've had a passion for church tech since I took over the controls in the sound booth in my early teens. I'm passionate about the leverage of technology for Kingdom mission. In my day 'job', I'm a part of global student movement Fusion, where I use technology to build backdrops that grow God's Kingdom and serve my team. On the weekends, you can find me playing Bass, mountain biking, enjoying good coffee, books and leading our kids on adventures.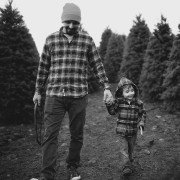 Sean Leacy
Minecraft Server Admin
ChurchMag Writer Since 2015

I'm a technologist at heart. I've spent the last 15 years working in the IT industry and have developed a passion to provide free and low-cost solutions for home and business with a specialty for assisting churches and non-profits. IT is a ministry for me. God has given me a mind to comprehend and troubleshoot the technical world and a personality to relay that information to the end user in a way that makes sense. Before technology even comes into the equation life flows in this order: Christ, my beautiful bride, my children and then everything else. Aside from IT I have a passion and desire to see men set free to walk out in true, God honoring masculinity. I run a blog on the "dad life", marriage, faith and relationships at http://www.redeemingfatherhood.com
Posts | Website | Twitter | Google+
Honorary Team Member
---
Regular Contributors
---
Are you interested in writing for ChurchMag? Learn how!