With the new Star Wars films pending, the future of the Star Wars franchise is feeling far more 'open-ended' than ever before.
How will the interpretation differ from that of George Lucas? Moreover, what kind of curious turns in creativity will a film that is directed by someone who 'grew-up' with Star Wars reimagine its universe?
It should be interesting.
In this collection of images, you'll see Darth Vader reimagined. While these have nothing to do with the upcoming film, it is cool to see how others reimagine such an iconic figure—sometimes better than the original design of Darth Vader!
Check these out: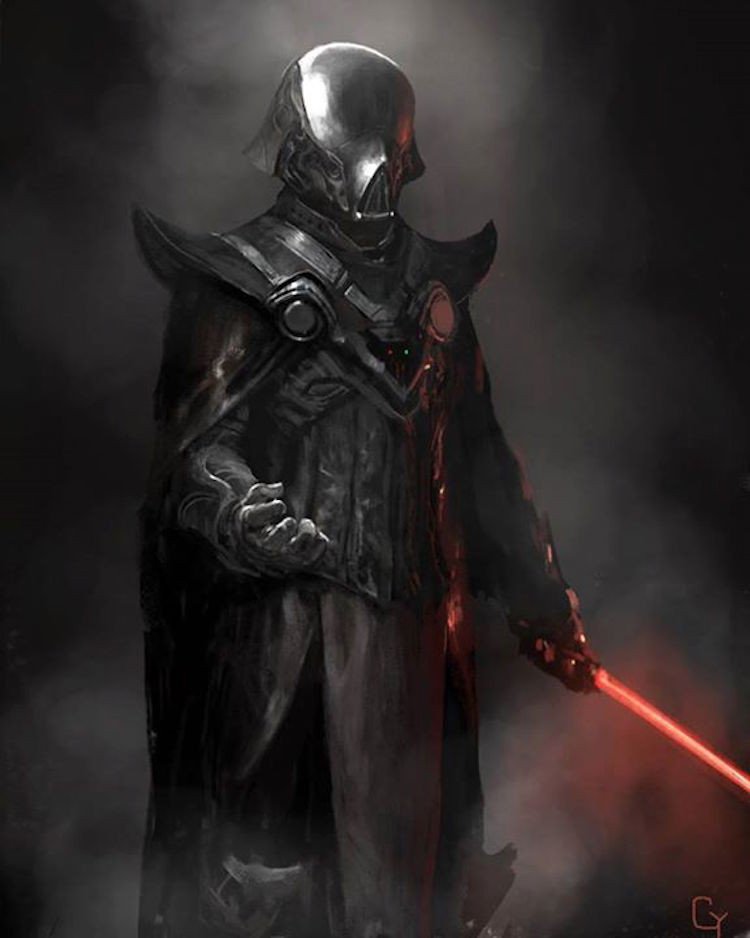 This is a sampling from the Facebook Page Brainstorm.
They "focus on thinking, problem solving, story, function, purpose, and staging" and invite their followers to post new brainstorms (I think their most current at the time of writing this was the Delorean from Back to the Future. :D)
Whether you're a designer yourself or just like to enjoy some awesome geeky art, check'em out!