Transhumanism (or technicism) is a branch of philosophy that presents technology as humanity's only hope for peace, stability, and life everlasting. According to author John Dyer, some adherents to this philosophy have practically elevated technology's importance and role to a messianic role, and some have gone even further. And while this has been going on for a while, transhumanism is only now reaching the mainstream, partly thanks to a failed Johnny Depp vehicle.
To this mainstream end, CNN did a small photo slideshow showcasing some of the thinkers and leaders (and self-experimenters) in the transhumanist movement. Looking at the slideshow, you'll be treated with some striking photos of some very odd individuals, and perhaps you'll ask, "Why does this freak extreme faction of science and philosophy matter to me?"
Why Transhumanism Matters
It's a fair question, and I won't waste your time with a Master's thesis on this. However, there is something important here that we need to talk about:
The widespread acceptance of the myth of progress.
Whether you'd admit it or not, you likely believe that your or life or society is getting better. Sadly, statistics, research, and the evening news wouldn't agree with you. Malcolm Muggeridge once put it like this,
"The depravity of man is at once the most empirically verifiable reality but at the same time the most intellectually resisted fact."
Humanity is depraved, broken from the inside out. Any attempts at improving us individually or societally from the outside in will fall short. A viral infection is not likely to be treated with a topical cream, so why do we think that we can correct our society through programs or, worse, programming?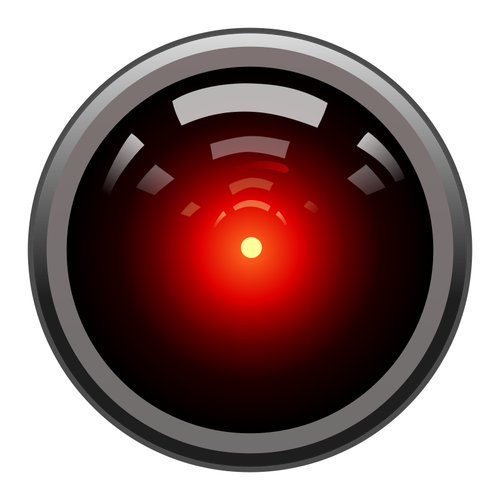 See, these transhumanists are convinced that the answer for humanity lies in our untapped potential, which can and will be tapped with the proper application of technology. In fact, transhumanists go even further and, in effect, argue that the way to overcome the "human condition" is for us to move beyond or transcend our human nature. They want us to abandon our biology for the perfection of technology. However, what seems to be neglected by the transhumanists is the fact that every technology we've ever produced has been a double sword, capable of hurting just as much as it helps. From a philosophical perspective, it's impossible for a creation to be free of the flaws of its creator's own spirit or psyche. The fictional accounts of both Frankenstein's monster, the WOPR, HAL, and even the more recent Ultron, should demonstrate this for us fairly well.
In fact, as I have argued before, since we are creatures in rebellion against our creator, we shouldn't expect anything less from the technology we create. The human condition is one of selfishness, rebellion, and evil—and it's all backed right into the very core of our beings. No amount of technology will allow us to escape this, especially as we are the ones generating this technology in the first place. Progress, as far as it relates to our own efforts, is a myth.
As CS Lewis once said,
"We all want progress, but if you're on the wrong road, progress means doing an about-turn and walking back to the right road; in that case, the man who turns back soonest is the most progressive."
We're not going to undo the damage of being out of relationship with our Creator by surrendering more of ourselves to our own creations. We need to turn around to find progress, to find an eternal remedy for our human condition.
But let's get back to why this matters: perhaps you've bought into the myth of progress. Perhaps you're about to drive yourself crazy by trying to make things better when you'd be better off to admit that you need to move backward before you'll ever find any progress. Perhaps you're looking for some freedom that will only come when you admit that you too are a sufferer of the human condition of imperfection and are, therefore, in need of a Savior. If we don't come to this point, we may chase a virtual savior in the form of some "pi in the sky" technological utopia that will never come.
Don't believe the hype; don't give into the reality distortion field. Technology can be good, but it can never be God.
For further reading/listening from ChurchMag on technicism, check out these posts:
[via CNN]