It's been too long since I posted some cool code tools!
Here's a cool jQuery plugin I've had clipped for a while that I dug up, today.
Using blur.js, you can add some cool blurry special effects to your website:
blur.js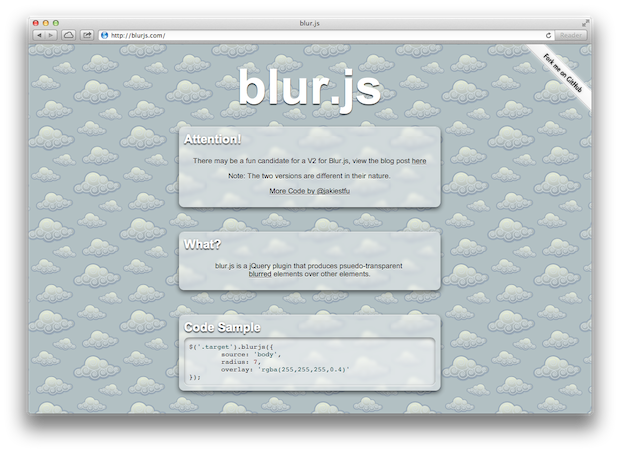 You can see what it does in the screenshot above. It also works on links!
Learn more, give it a try and download it!