Mariana Avila is an illustrator and animation student from Monterey, Mexico. Her art is not only over-the-top cute but also, geeky; from Marvel Avengers to Star Wars to DC Superheroes, she has absolutely lovable prints of everyone's most favorite heroes in her own adorable art style.  And all of her prints are not only available as posters, but also as throw pillows, coffee mugs, phone cases, t-shirts, and lots of other things which you can check out and buy here.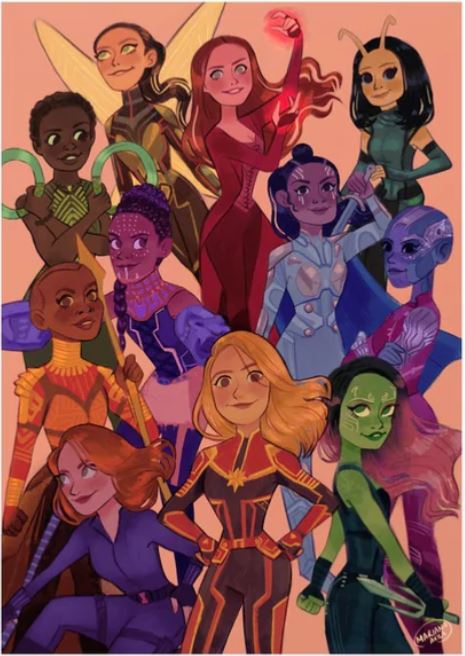 I just love her art style! In her art prints the Hulk looks cute, Kylo Ren looks handsome in a flower crown, and Leia looks dreamy! Her mash-ups of Hamilton and Star Wars are amazing (#force4ham anyone?), as well as the girl-power-themed prints (give me Black Widow, Gamora, Wonder Woman, Padme and Leia over Disney Princesses any day).
I would have a very hard time picking just one of these prints. I think they're all my favorite!
Which prints are your favorites?