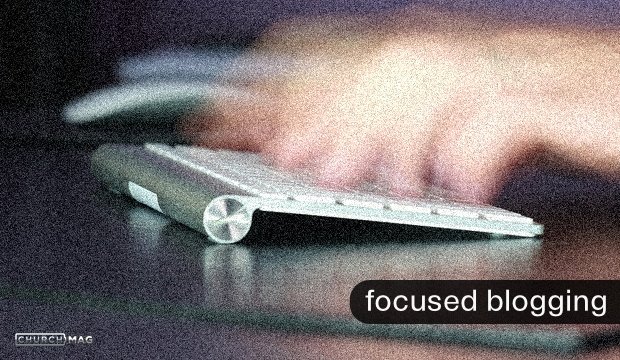 There are a few statistics bloggers seem to be obsessed about: page views, new visitors, views per visit, time on site and the number of comments.
Now even though the obsession with the first four can border on unhealthy at times, they are legit indicators of how your blog is doing. But personally, I don't get the obsession with the number of comments.
When blogging was new, comments were a sure sign that your blog was being read and that people were responding to it. That made it a somewhat valid indicator of a popular blog.
The True Reasons for Commenting
But the times have changed. Commenting became a way of getting back links to your site or of getting 'your blog name out there'. Many people would comment on big sites for the sake of that, thus losing sight of the true purpose of a comment. There was even competition of being the first to comment on new posts on big sites, knowing that those were the most visible.
Even when the comments became 'no follow links', it still was primarily a way of getting known, not of interacting with the author and/or the post itself.  A lot of people who comment have other motives than just letting the author of the blog know how they feel about the post. That makes these comments far less valuable in my eyes.
Most bloggers still consider a lot of comments as a good sign, an indicator of being popular. I agree that when I see a post on a blog I haven't read before with no comments it makes the blog 'feel' smaller and less popular than it may actually be. In that sense, comments do contribute to the overall look and feel of a site. But that doesn't mean they are realistic indicators of the quality of the blog.
I am not obsessed over comments on my blog. That doesn't mean I don't value them, it just means that getting comments is not a goal in itself. With all the statistics available, I can see how my site is doing, I can tell which posts are doing well and which not. I don't need comments for that.
What Comments Really Mean
What comments do tell me is what has resonated with my readers and that is truly valuable to me. For it to be a good indicator however, the comments have to stay spontaneous. If I in any way lure, force or cajole people into commenting, the comments don't have as much value, now do they? I'm not interested in people commenting just to get their name out, to promote their blog or to be seen. I'm interested in people truly interacting with what I've written.
In my opinion, focused blogging means focusing on the quality of your posts, on offering true value to your readers. If you do that, the comments will come. Maybe not in the same amounts as on other blogs who make getting comments a big priority, but when people comment, you know you did something right. Or wrong. Or controversial.
Anyway, at least you got them to care enough to take the time to comment. And that's what truly matters.
If you are a blogger, how important are comments to you?
Do you agree with my view or do you see it differently?
[Editor's Note: Be sure to read more awesome tips and tactics in the Focused Blogging series!]