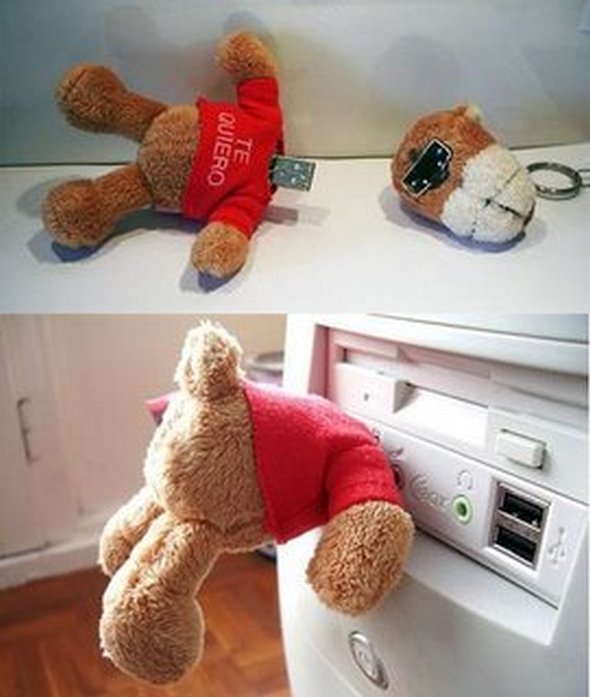 Ok. I admit it. I have a thing for weird and cruel looking USB sticks.
First the sawed-off USB key – and now this.
Maybe it's just because USB keys are generally quite boring, and I like making a scene.
Be the centre of attention with this cool, headless soft-toy USB key.
I'd love to see someone make one!