The 12th edition of the Church Relevance Top 300 Christian Blogs for Ministry was released a few weeks ago. You'll find solid, long standing blogs, as well as new blogs and resources that have risen further or landed on this EPIC list for the first time. I highly recommend you give the list a look.
This year, ChurchMag is honored to find ourselves several spots higher than last year, at #23. I would like to tell you that we had some kind of grand master plan and because of that, we moved up on the list. Alas, that is not the case. Unless of course, you consider being passionate about something, pouring your heart into it, and loving every minute of it.
Here's what some of the ChurchMag Staff Writer's (as well as myself) had to say about ChurchMag landing at #23…
"It's one of those things where you know you are making a difference, but when you see someone acknowledge it like this… there is no words, no pushback." — Jeremy Smith
"Like the famous 23's of the past—Michael Jordan…some dude in NASCAR—and most assuredly the greatest Doctor of all time—whoever number Twenty-Three will be—we are awesome!" — Phil Schneider
"Naturally, I'm proud we're #23. But I'm even more proud of the community we've created. We've got a group of people who have never met in person, from various countries and denominations, united in Christ to serve others. That just blows me away." — Rachel Blom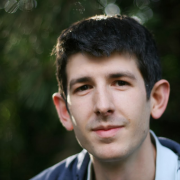 "It's really great to be part of the team at ChurchMag and for someone to recognise our writing and resources in this way. But I know we have our sights set higher to continue to improve and serve the Body of Christ even more." — Chris Wilson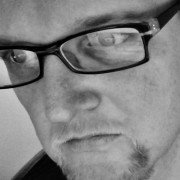 "The Staff Writers, guest authors, guests—and most of all—readers, blow me away with all of their awesome. ChurchMag continues to surprise me. I like that." — Eric Dye
I just quoted myself in my own blog post.
Is that weird?
#inception?
Maybe.
It's an honor to be on this list. Whether we're rated at #23 or fail to make the list entirely, we'll be here doing what we love.
Right here.