I turn 30 this week. I'm not about to pretend that 30 is that old, but it's a bit of a milestone nonetheless. I was thinking about all that I'd seen in my life, which again, isn't that much, but it's still work considering.
In my simple three decades of existence, there have been some amazing developments in technology, so many that I'm not even going to go through them all. Let's just look at two: phones and computers.
Rotary to Smart Phones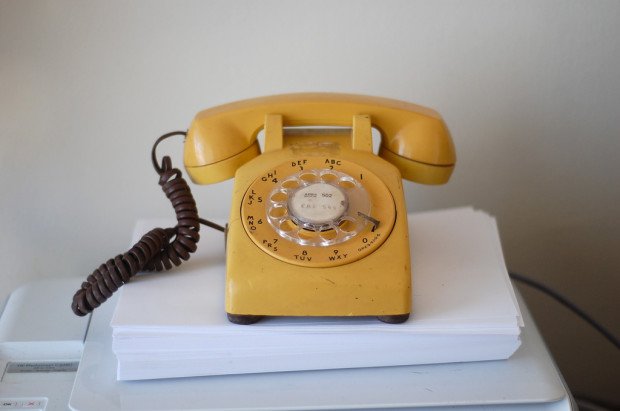 For the first sixteen years of my life, our main home phone was a rotary phone. Have you ever seen one of these? Surely you have…in a museum. They were cumbersome, frustrating, and very annoying. Dialing a number by sticking a sausage finger into a tiny little notch on a plastic circle was not a fun experience, but that was how we used phones for over half of my life! Now, I don't even have to dial my phone; I can just tell Siri to dial whatever number I want.
I got my first cell phone when I was a freshman in college. Kids today get cell phones at the tender age of 11. And let's clarify this further: my first phone was a Nextel bar phone with a monochromatic screen and the "futuristic" PTT feature that turned your cell phone into a walkie-talkie. My students are walking around with iPhones!
The technology revolution has also been one of economics because my parents would have never considered giving me a gift worth a couple hundred dollars if said gift were going to be shoved in my pocket and carried around with me. In fact, I would have never received such an expensive gift as an individual child—all of our gaming systems were given to all of us kids a a collective. Insane, right?
Typewriters to Laptops
When I was in kindergarten, we were allowed to use computers for some learning actives and word-processing about once every month or so? It was 1989-90, so you can imagine what kind of machines we were using. I feel like technology moved so slowly back then. By the time I was a freshman in high school (1998), I still had to take my typing class on a typewriter.
Now, students in my district get an iPad in kindergarten! In sixth grade, they get a MacBook Air. They will never know the simple joy that comes hitting the keys on a typewriter and feeling the keystroke. I miss that. NoisyTyper is about as close as I can get now.
Who Cares?
Honestly, not many of you, probably. Technology advances, and society progresses…or at least we assume it does. I'm not an old codger, bemoaning technology. Yet.
I am trying to find an honest place from which to critical assess how much I have lost as a person to technology and how I can get it back, if that's even possible. No, I don't miss rotary phones, and my feelings for typewriters are entirely nostalgic. (Not being able to correct typos would drive me insane!) However, there is something to be said about the level of dependency we have on technology. I used to boot up my home computer to check my e-mail and type a paper. Now, I look to my phone in order to connect with my friends across the world. I used to play video games on a TV that allowed everyone to at least see what I was doing and talk to me. Gaming could be social in the real world. Now, when I play The Simpsons' Tapped Out, it's entirely private, closed off from those around me. This isn't necessarily bad, but it's a trend of technology cutting us off from "real" world connections in favor of virtual ones.
Again, I'm not anti-tech, but I'm not going to blindly support further technology saturation until we start really examining how technology is changing us. Look at the incredible advancement of technology in just the last ten years of my life, from college to adulthood, from a bar phone to the iPhone. Now, try to imagine what the next ten years hold for us. We have to get a grip on what it means to be human, what it means to be in relationship with other humans, and what part technology should/shouldn't play in all of this. We have to do this now before we, meaning the Church, become so technologically obsolete that we might as well be in the future what the rotary phone is today—forgotten without being missed.
What major tech advances have shaped your life? How has this improved your life?
[Image via Willy D via Compfight cc & Olivander via Compfight cc]