When you love LEGOs everything really is awesome.
In retrospect, I don't know why it took so long for The LEGO Movie to become a reality, but it was worth the wait.
And LEGO has not failed to deliver on the awesome imagination showcased in the film by creating spectacular sets featuring our favorite characters.
LEGO recently announced 3 new sets inspired by The LEGO Movie that are scheduled to hit shelves (and your Amazon cart) in January 2015.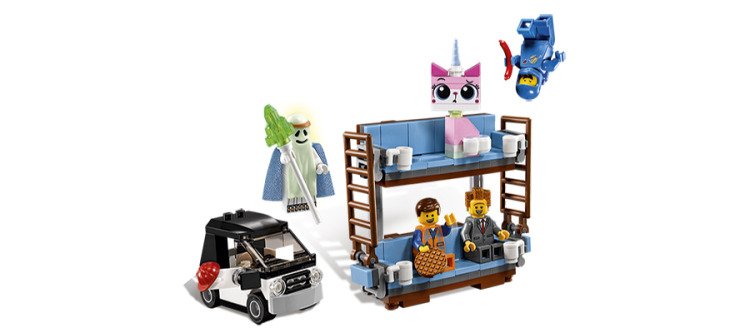 I'm not going to even pretend to fool you. All of these sets will find their way onto my desk come January. No joke.
Which set is your favorite?
[Images via LEGO Group]