Easter is just a few days away—today is Good Friday—have you invited someone for Easter?
Even if you don't have the chance to invite someone face-to-face, sharing a quick image on Instagram, Facebook, Twitter, etc… along with a link to your church website with more information, is always a good idea. There are many people who are just waiting for an invite—even if it is as indirect as a Facebook update.
Think about it: How would you like to show up to a new church and not finding one familiar face?
There's a lot of power in a simple ask and using social media to do it is indirect enough to avoid putting people "on the spot." Maybe your invite is just enough to push someone in the right direction and visit your fellowship this Sunday morning. 😀
Here are a few of the digital assets that were included in the 2015 Easter Social Media Kit (download the entire kit here) that's sure to help:
And if you're a church leader that wants to encourage the congregation to invite a friend, try one of these on for size: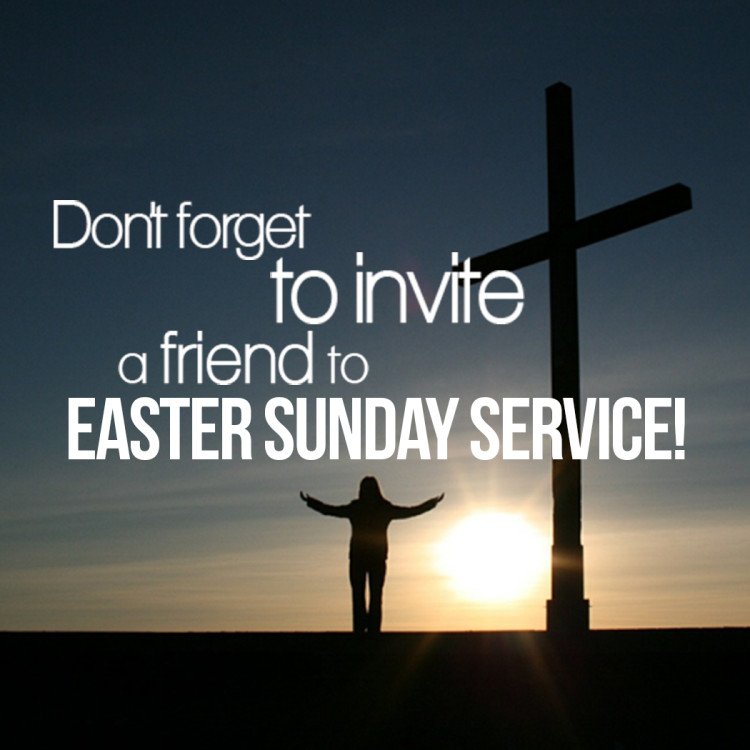 Feel free to download these and use them this year or next, and while you're at it, consider downloading the entire 2015 Easter Social Media Kit from ChurchMag Press for FREE.
May your Good Friday be great.