If you're managing a network of computers but lack the licenses and/or software to install full operating system and software images, setting up a new machine can be a cumbersome and tedious.
Luckily, there are some free utilities – such as Ninite – available that can help do batch downloads and installs. Check it out…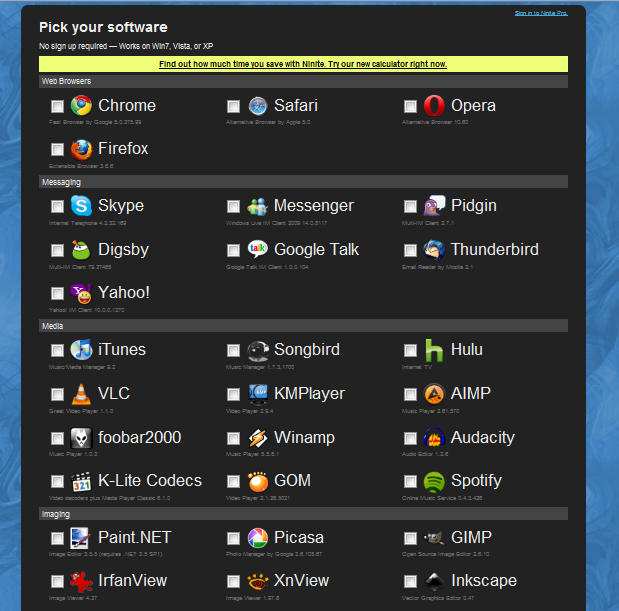 Essentially, you select all of the applications that you'd like to download and install, and the Ninite service will prepare a bundle of all of the utilities before serving them up to your machine. After that, it will go through the process of installing them all.
Love this.
Think you guys have any use for this?