We often underestimate the diversity of a team (I'll suspend all sports analogies for the time being). We often keep one team member in higher regard than the others. Maybe it's just human nature, but let this be a reminder that we need different people on a team to balance and help each other. Just as we all have different strengths we also have different weaknesses.
A good team, a winning team, a solid team, is full of diversity.
Take a look at this insightful infographic on how different individuals interact with each other in a team environment: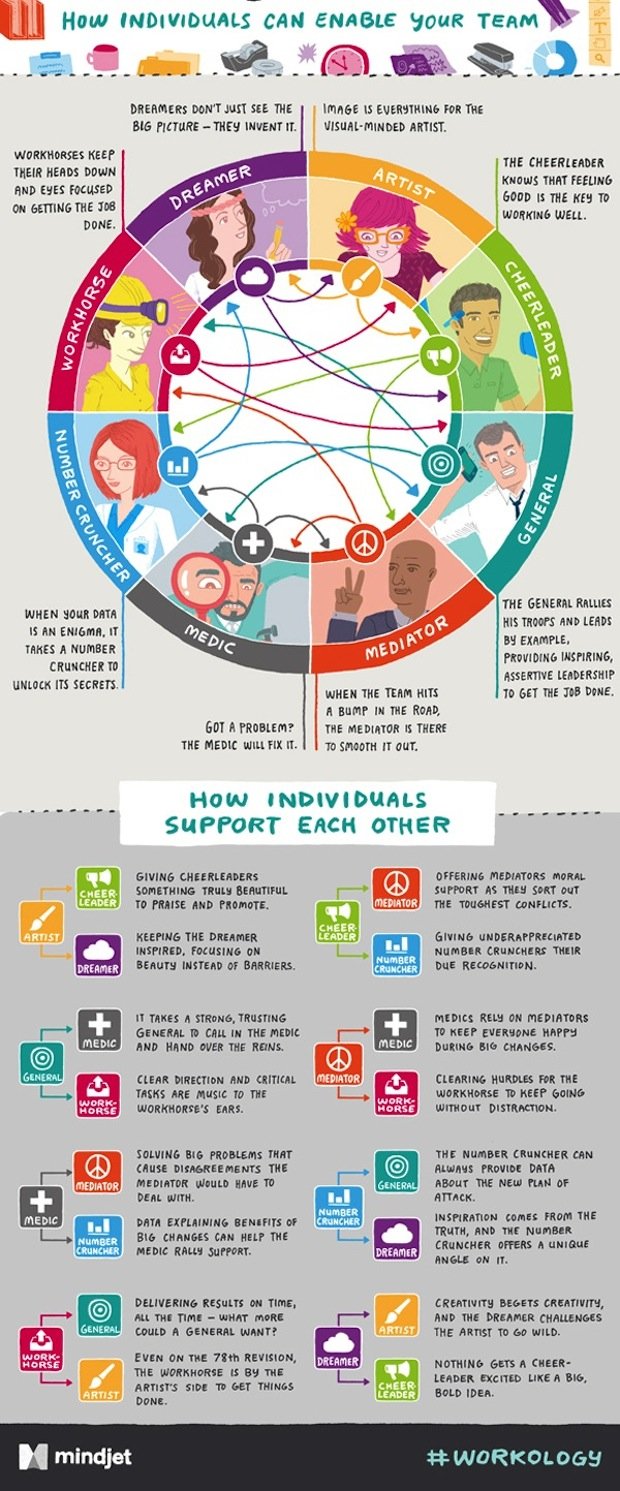 What type are you?
Did you gain any new insights from this?
I love this stuff!
[via visual.ly]