Church tech staff and volunteers have SO MANY different areas where they have to use visual media, including worship lyric backgrounds, blog posts, social media updates, promotional postcards, banners, bulletins, newsletters, and whatever other project you have taken on. The question is, where do you get your free stock photos for all of these goodies?
Unless you have a full-time staff or an iStockPhoto subscription, you are probably always scrambling for some kind of stock photography to use. Flickr seems like a great place to get free photos, right? What can be the harm in grabbing a couple of those images for use? Hmmm… well the common issues are lawsuits, loss of your website, and even legal troubles.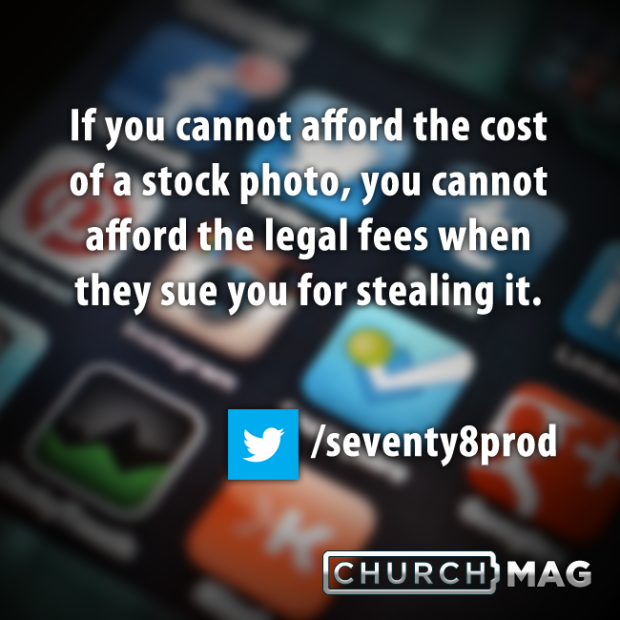 Best Practices for Getting Social Media
The above post is how I live by media use now. I do not recommend you using ANY images until you know the fair use of it. Just know that nothing is free anymore.
Here are eight quick and easy ways to get great visual media for your church. Know that it will cost you time/energy, but it is better than a $10,000 lawsuit against you. Here are some places to check out for both paid and free stock photos:
Where do you get your stock photography?