You cannot believe how much maturity was required to prevent me from making a joke about how my church's sound booth is finally "finished." Of course, telling you about it sort of undercuts the whole thing.
Oh well.
Almost five years ago, I confessed to all of you that my church had been struggling with getting things done, but today, I'm proud to say that we're finally finding some victory – sound booth is done!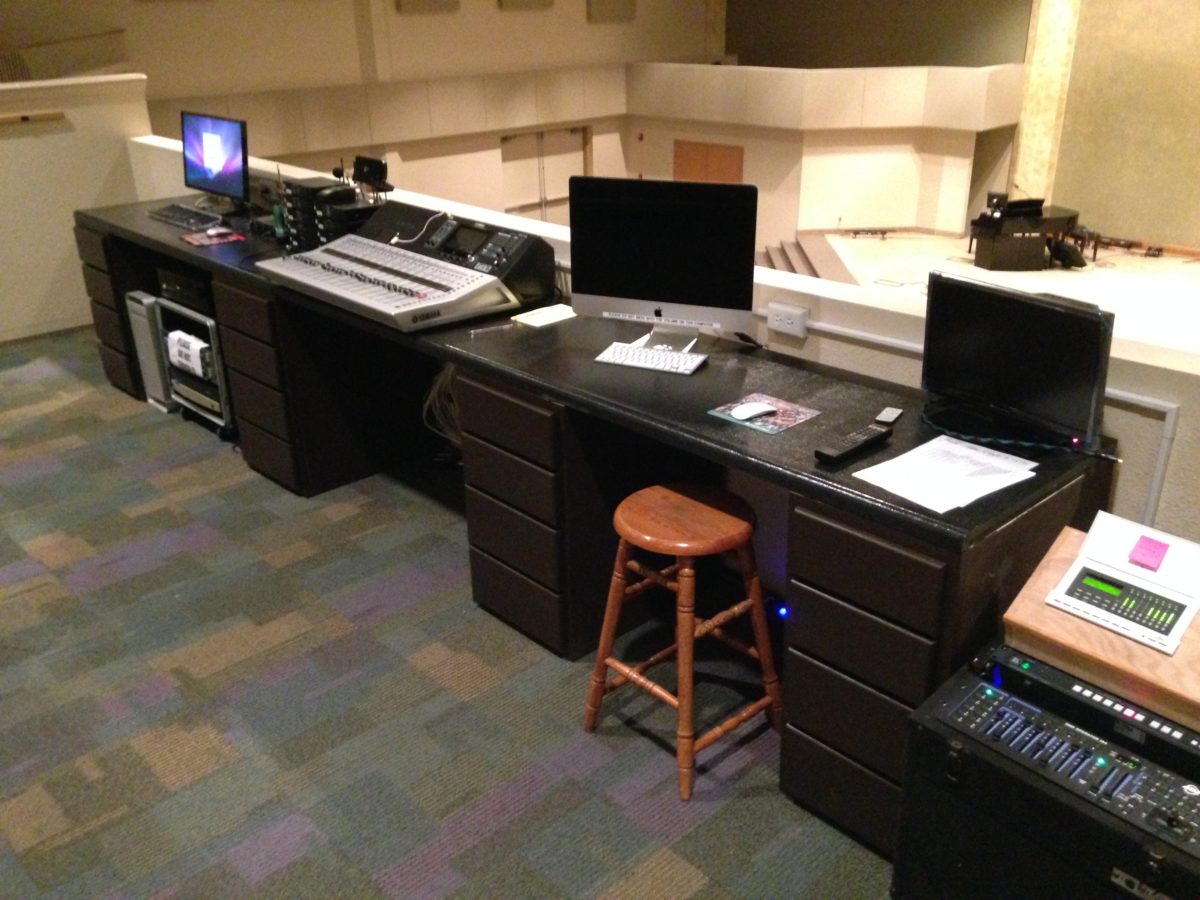 For years, if you did a Google Image search for "church sound booth undone," you'd find the image of my church sound booth included in that old post. A few people at my church found this out incidentally and that helped to reignite the desire to finish what we started. Now, if I can be so bold, here are a few steps that I noticed in this process that might help you as well.
1) Give the problem context or put the problem back in sight of the problem-solvers.
One of the biggest downsides to trying to get the sound booth finished was that most of those people who had the authority to make something happen never actually had to look at the sound booth, or, if they did, it was in passing on a Sunday morning when other things were vying for their attention. Part of what helped us move the sound booth project back to the forefront was putting the problem in context: forty to fifty people each week were sitting in our balcony with a direct view of our unshed and ugly sound booth. It looked unprofessional and was embarrassing. Once we connected this problem to a context that was meaningful to the problem-solvers, the problem became harder to ignore.
2) Communicate a clear plan and purpose.
Sadly, making our sound booth look clean and presentable wasn't a very strong argument for a long time. That was beginning to change, slowly, only to accelerate when we realized that we would very soon need to replace our sound board. Why did we need to change it? The power supply had gone out, some of the buttons had ceased to work (resulting in some repeated hiccups during service), and the company we purchased it from had ceased to service it. Thus, the plan became to overhaul the sound booth in conjunction with replacing the sound board. Now, this could have been risky, as a combined project is more expensive. What helped here was the added benefit of doing both at once: improved function and fashion.
3) Find a champion.
This could have gone first, but I'm leaving it till last because it might be done already. If you're reading this, chances are you've got a project you want tackled at your church. The question is how passionate you are about it. If you really want to see something change, you have to be the champion for that change. Do the research. Ask the questions. Make the pitch. Do what you have to do to either find out a good reason why something hasn't been done, or you actually get something done. This isn't a license to annoy your pastor. It's a challenge to stop complaining and start doing something productive.