These vintage ads were posted on 22 Words in a post titled: "Ridiculously offensive vintage advertisements that would definitely be banned today."
I find it curious that these sexist ads are referred to as being "banned today," while equally sexists ads are clearly not banned in our "modern" world that has become so over sexualized.
Take a look at these ads and tell me what you think: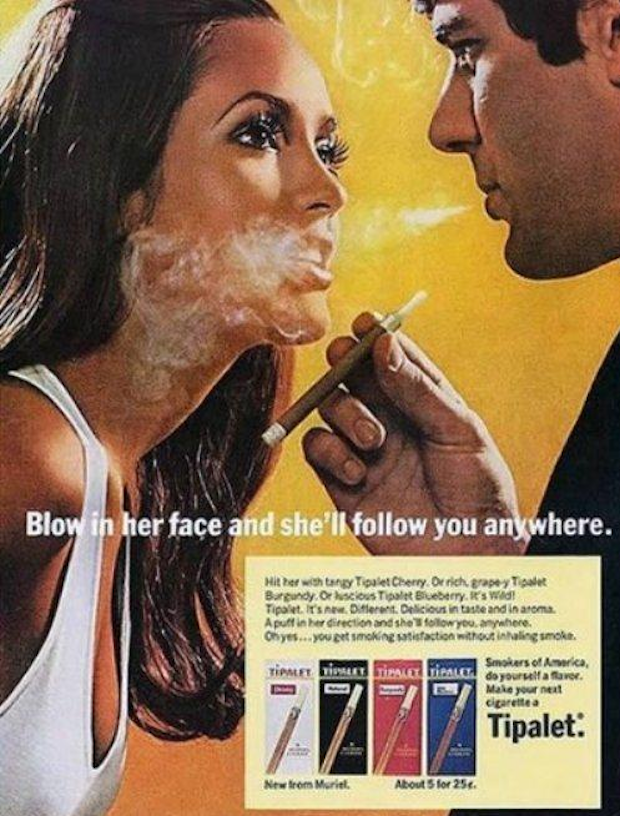 While some ads could be taken out of context — it would help to know what kind of publications these ads appeared in — for the most part, they are offensive to women and should be to men as well.
But isn't a lot of today's advertising and depiction of women equally offensive? Or does sex get a free pass? Can women only be equal to men if they're half-butt-naked?
Take the classic example of what many of today's women's magazines — ironically enough — do to the female form:
[tentblogger-youtube gDAJ70WtYVc]
[YouTube]
Photoshop gone wild?
We can talk about "progress" but has anything really changed? It seems to me that sexism still exists, it's just dressed differently.
What do you think?
[via 22 Words]