Remind (Formerly Remind 101) is a text-based (or app-based) communication system designed specifically for schools to send out quick reminders to students, parents, and staff. But don't let the education-specific language scare you away, Remind is open for everyone to use…for free!
Yes, it's free, but it's also actually fully functional and easy to use.
Have to see it to believe it?
http://www.youtube.com/watch?v=ya-Ft2BMNnQ&feature=youtu.be
[Video via YouTube]
Are you convinced yet? Then, head over to Remind.com and sign up (as a teacher) and create your first "class." It's a very simple process, but I'll include some images to help make the process even more clear.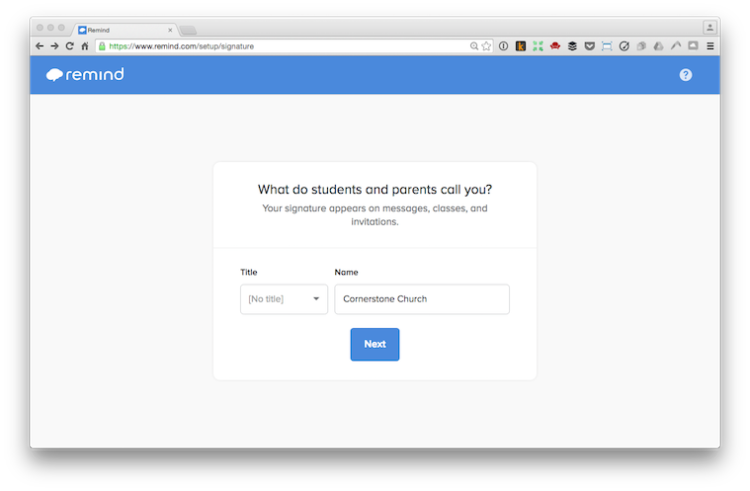 Some things to remember as you set up your Remind account and put it into use:
– Whatever you name your list will be used to create your "class code," which is what people must use in order to join the class. Make sure to edit that into some a little more presentable.
– Also, make sure you download the "instructions" PDF so that your church knows exactly how to join. You can also add people yourself via email and phone number, though you need to have their permission first.
– Finally, don't over us this! Reserve it for important reminders. I wouldn't use it more than once a week, maybe even only once every other week for truly important/urgent reminders. It's definitely not something to use for your weekly announcements, nor for daily devotions.
I've used Remind for about a year at school and have found it to be very helpful. While there are both iOS and Android apps for Remind, I've found the web version to be the most useful.
I hope that your church finds this helpful in your Kingdom efforts.