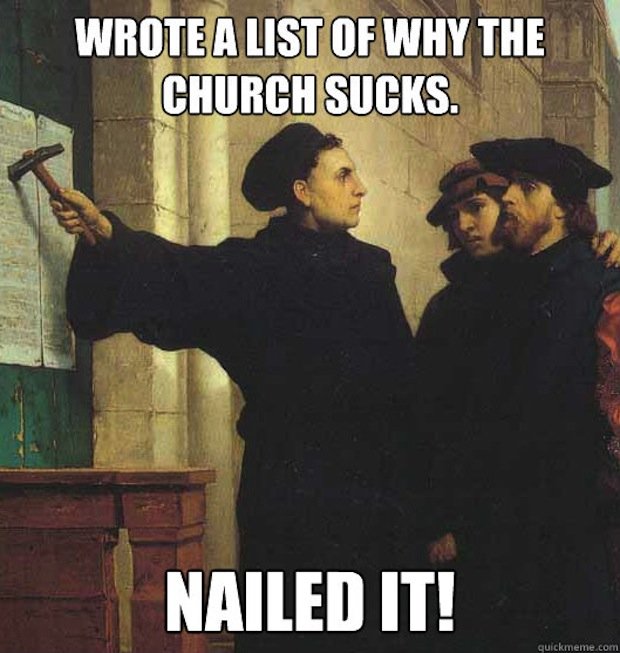 While much of the world is buzzing about Halloween and attending "harvest" parties, let's not forget about Reformation Day.
Here's another meme and some theological links about Reformation Day for your reading pleasure: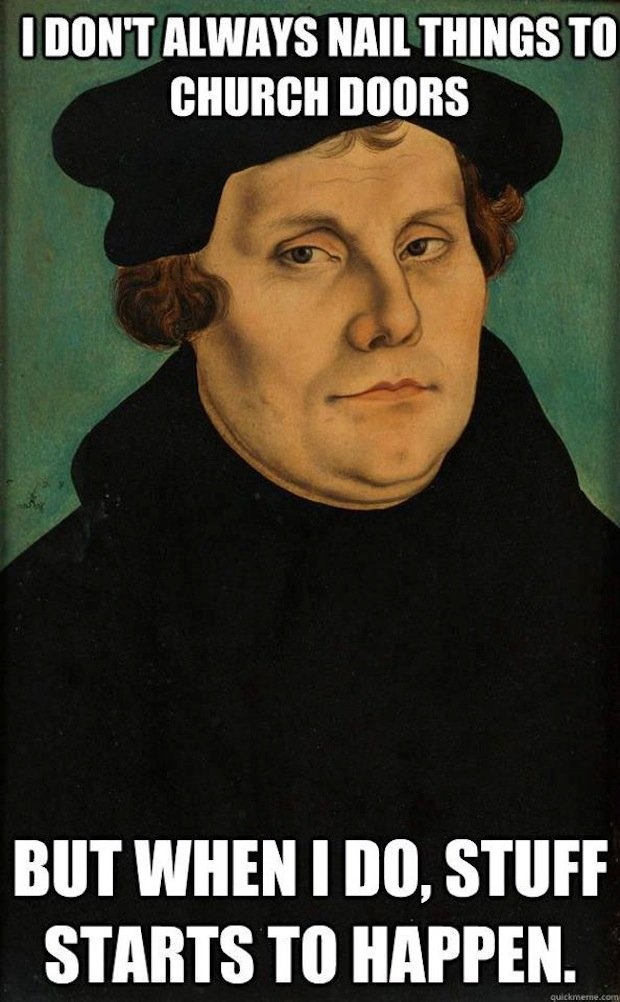 True story.
So what is Reformation Day?
Perhaps you've seen some tweets running about the web, today:
31 October: forget Hallowe'en. Today is Reformation Day. Luther nails his 95 theses to that church door in Wittenberg, 496 years ago today.

— Suzannah Lipscomb (@sixteenthCgirl) October 31, 2013
Okay.
So I thought there were more tweets, it turns out all my Twitter friends retweeted this same tweet.
None the less, here's some more information about Reformation Day:
If you're interested in watching a movie about Luther, I highly recommend this film.
In fact, I think we'll be watching this at my house tonight. 🙂