I suck at reading poetry (except the Psalms, maybe), but I appreciate this beautiful art form. I sometimes read articles or watch videos about poetry, and I am amazed by all the ways people can express all sort of feelings through words.
And then there are all this ways of doing poetry… it really goes beyond me!
One very cool way of crafting poems is called blackout poetry. Basically, you pick a page of a book, newspaper, or magazine and rip it off. Then, you select the words that compose your poem, from top left to bottom right. Then you blackout everything else with ink or paint. You just made a poem with someone else's words!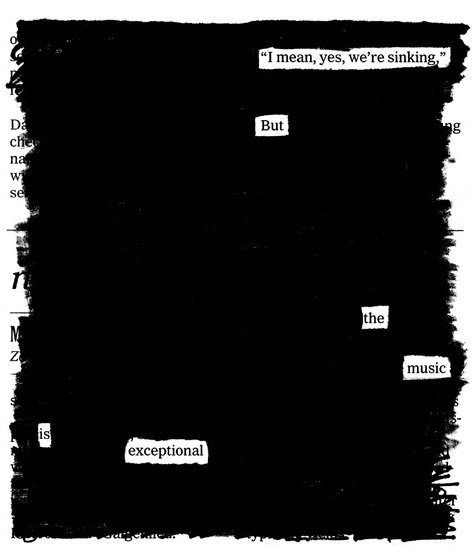 Pretty cool, huh?
While learning about this art form, I started thinking how much we tend to read the Bible like we were blackout poets.
Maybe we select a verse here, a verse there, maybe half of another one over there, and craft our own view of God from His words.
Maybe we only read the books we like, and blackout everything else.
You know you're saved when you read the minor prophets. — Jackie Hill Perry*
Maybe we mentally (or physically) check off a task because you technically read the Bible when you glanced the verse of the day in YouVersion.
I just wanted to remind you today of the awesome privilege that we have. The God of the universe, that created galaxies and the human mind that designed the screen you're looking at, has revealed Himself to us.
Don't black his words out.
* This is a joke, by the way.