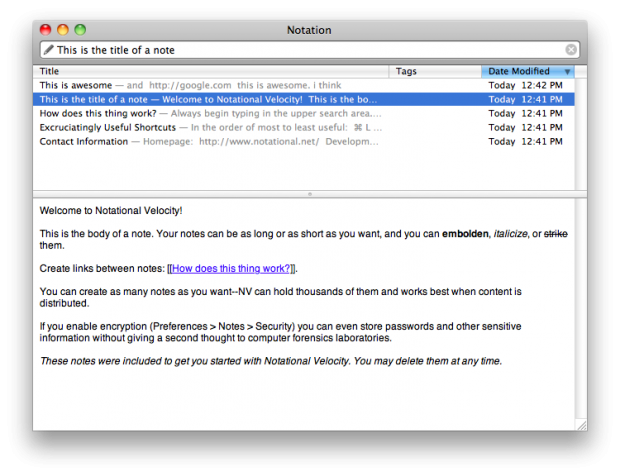 At first it was a tad bit confusing on how exactly Notational Velocity really worked but the moment I started using it I was hooked. Here's what they say about themselves:
Notational Velocity is an application that stores and retrieves notes.

It is an attempt to loosen the mental blockages to recording information and to scrape away the tartar of convention that handicaps its retrieval. The solution is by nature nonconformist.
And it truly is nonconformist. I imagine that more than a few people will really enjoy this new take on note taking. Take a look and let me know what you think. It's free to try and use and completely Open Source!