I used to write a lot of poetry. In the past few years, though, I have primarily written prose. Prose requires a certain amount of creativity, but poetry—to me anyway—always seemed to something that shouldn't be attempted without a ton of creative fuel in the tank. That's why I was really eager to read Newspaper Blackout by Austin Kleon.
I've previously read Kleon's other books, and I have found him to have a ton to say on the topic of creativity. And in this situation, he is not only an effective teacher but also a practitioner. The very method he has chosen to create—I can't really say "write"—his poetry is incredibly unique. He has cut sections out of a newspaper and has selected words to form a poem and has blacked out all of the rest of the words. I'll let him explain it to you.
Very cool, right? Leon's book is as well. It's a collection of his blackout poems, each one being unique but somehow connected, creating a what read like a semi-autobiographical sketch. I thought about taking some pictures from the book, but I didn't want to spoil it for you all. And yet, you need some visuals, so here are two poems that Austin has posted to his website.
But I also wanted to emphasize how simple—not easy, just not complex—it is to make these poems, so here are two I made on Saturday.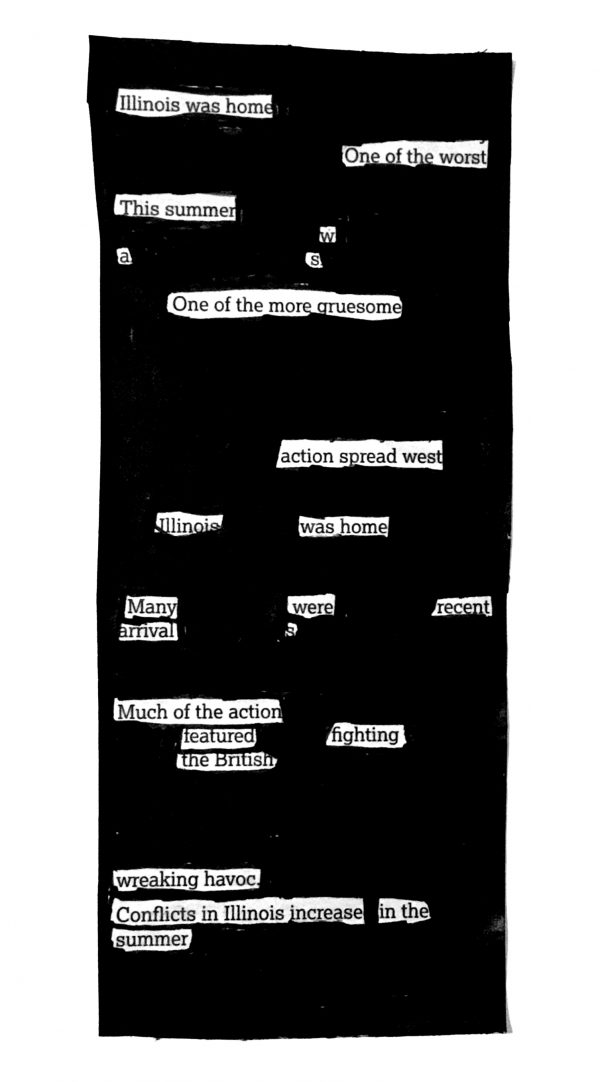 Not to take anything away from Austin, but if I can do it, you can do it! It was really quite simple and very enjoyable. Definitely, something you should try to mix up your creative routine.
– Readability (5.0)
The creativity of Content (5.0)
– Helpfulness (5.0)
Recommended? – Yes! Read it, be impressed, and then go make some blackout poems on your own.
Newspaper Blackout is by Austin Kleon, and you can buy it from Amazon.