A little over a year ago, the world record for the tallest LEGO tower was broken in Brazil (photos & video here), reaching 100ft high.
This latest tower wes built in South Korea, breaking the previous Brazilian record by 5 feet. If you don't think 5 foot worth of LEGOs isn't much, try building a 5 foot tower yourself — just sayin'.
The toy tower was unveiled on Sunday by Danish Crown Prince Frederik, who laid the final record-breaking brick, as part of a celebration to mark Lego's 80th birthday.
Just look at this beauty!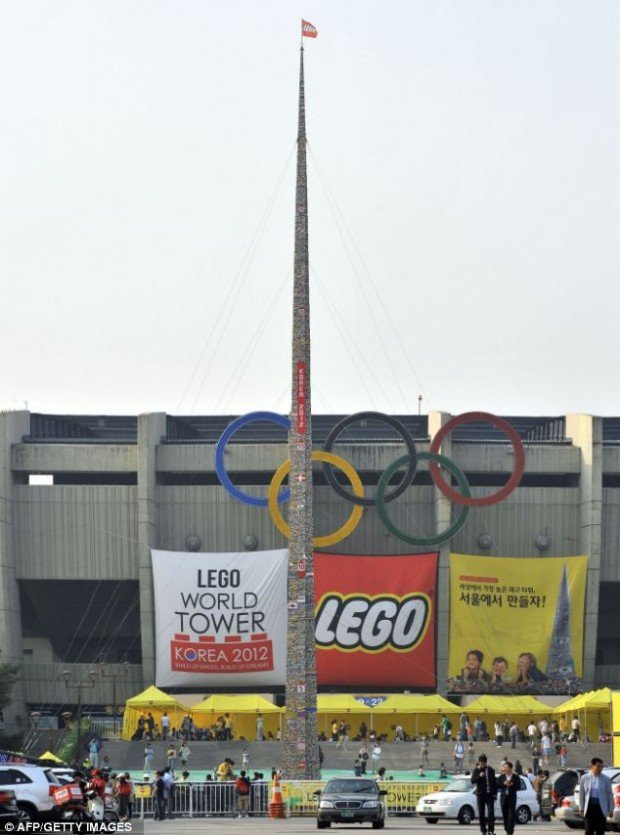 Hmmm … I might have to go play LEGOs with my kids, now.
😉
[via Daily Mail]