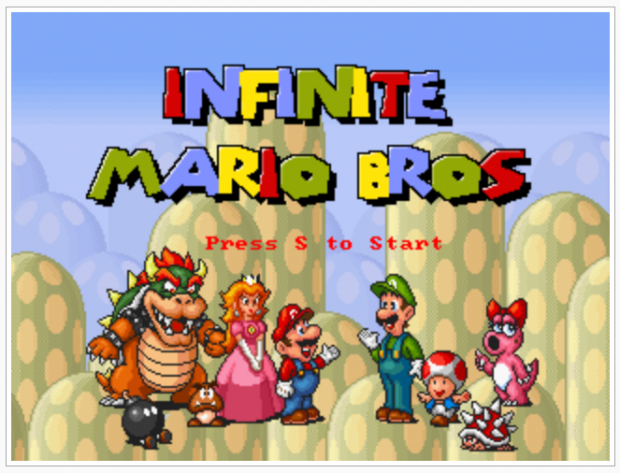 Using Canvas and Audio elements, Infinite Mario is a slice of HTML5, JavaScript wonderfulness!
Mario HTML5
More proof that Flash is dead.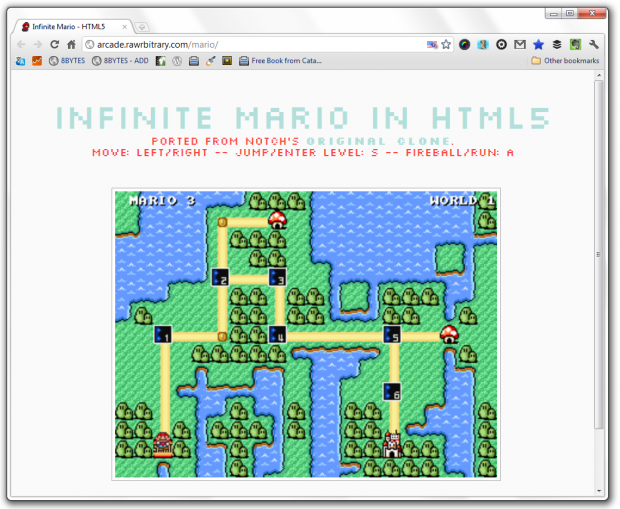 It's not perfect, but it has HUGE potential.
 Background music currently does not work in any browser besides Firefox 4. I think. There were too many problems with other browsers.
I didn't have any music playing in Chrome, but other than that, it was smooth sailing!
Grab all the code from github or give it a crack and see if you waste as many hours as I did! 😉
[via JavaScript Weekly]