Many of you know that I work as a public school teacher at a school with a 1:1 computer program. This had provided me with a number of technological insights, and one of them has been the value a digital classroom/learning space.
In my school, we use a platform called "Schoology," and I have to say that it's quite useful. Of course, other platforms have been floated as possible replacements, as we are continually looking for the best platform to aid us in educating our students. The more recent contender is Google Classroom. Of course, this might be one Google application that you're not familiar with, as it is reserved for teachers and schools only.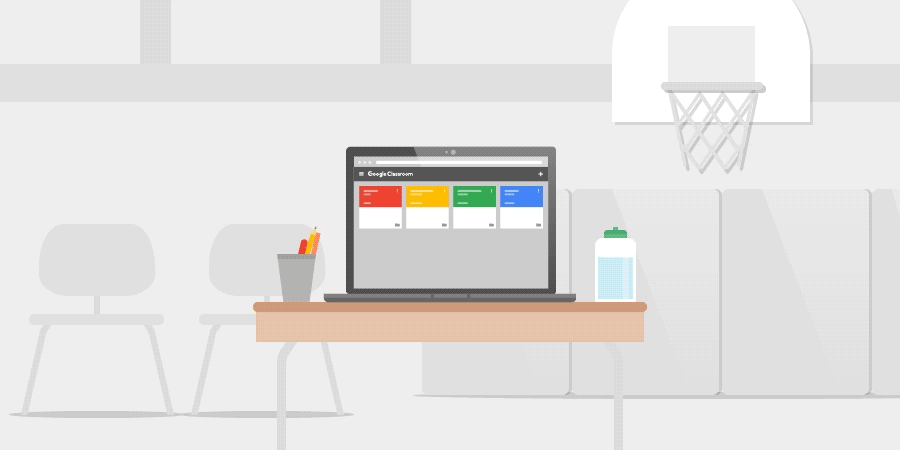 That is, it was reserved for teachers and schools. This past week, Google opened it's educational platform for all users, and I immediately saw how this could be so useable for churches. Now, I haven't used it yet myself, so I'm not going to give you a how-to/walkthrough tutorial. At least, not today. Instead, I'd like to give you some thoughts on how we might utilize this in the Church.
Extended Classroom
I'm the discipleship pastor at my church, and one of my big goals for the year is to add more digital content to our website to help people continue learning outside the church building. Google Classroom would be a great method for disseminating that. In fact, it would be neat to see how parishioners would engage with the material given the chance to interact with it during the week. For example, we had a class on the composition of the Bible and the construction on the canon. It would be very neat if we'd been able to create an online classroom and give the people in that class access to extra readings, videos, etc., that could have enhanced their learning experience.
Leadership Development
Training and empowering leaders are probably one of the weakest areas for many churches, but I'm becoming more convinced that pastors and upper-level lay leaders must be continually working toward replacing themselves with new people. If they don't, burnout will occur. To stave this off, there should be a continual cycling through of lay leaders moving through various courses on teaching, interpersonal communication, and even goal-setting. The more we can do to help develop leaders the better quality ministry you'll have at your church. Besides, an investment in God's people can't be a bad deal.
Pastoral Certification
There's a long tail here, but what if churches or denominations used Google Classroom to help Christians who were called into ministry become certified to follow that call? My denomination has a system like this, though it's not online. It's a monthly class meeting to go over material the individual students read and study on their own. Google Classroom could make this so much better by allowing students all across our district to meet a few times to go over the material before the in-person meeting at the end of the month.
Developing such a system would require a lot of work: developing curriculum, aligning classroom sessions/materials to denominational criteria, etc. Yet, even with all of that effort, it would still be beneficial, to me, to make it easier to equip lay people to lead in the local church, and this would be a great way to do that. If it can be believed, I've heard that there aren't enough seats in all the churches in the world, should the world all come to faith in Christ. What we need is an influx of ministers, whether in pubs or libraries, sanctuaries or homes and in this twenty-first-century world, technology like Google Classroom could very well help us raise this army.
How would you use such technology in your church? The possibilities seem nearly endless.
[HT TechCrunch | GIF via Google]