Having recently relaunched a podcast on a project I am working on, the idea of adding deep links is something I hadn't thought much about–until now.
Web development is funny like that. Sometimes you find a tool like this and then you get the idea, oppose to having an idea and needing to find the tool.
I have not tried to use it, yet, but I'm really thinking about it. This could be really interesting to use for sermon audio, too. Check it out:
TimeJump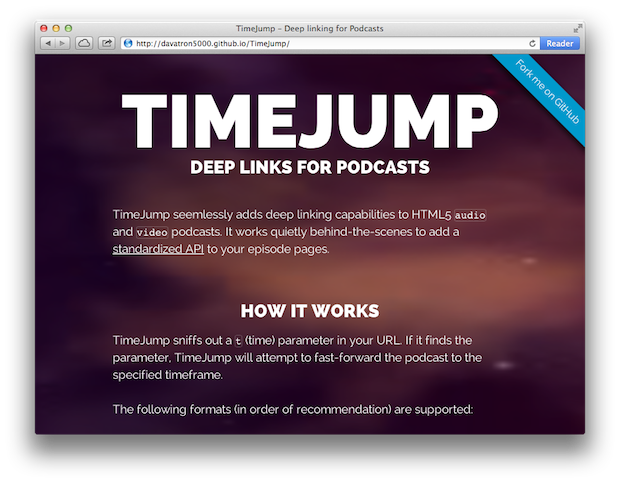 By digging into TimeJump, all you have to do is change up your link.
TimeJump sniffs out a t (time) parameter in your URL. If it finds the parameter, TimeJump will attempt to fast-forward the podcast to the specified timeframe.
So then your link would look something like this:
http://podcast.com/episode/#t=23:45
Imagine sermon notes or general podcast notes with a link directly to the mentioned text.
Yeah.
I dig it.
Learn more, download it, fork it on the Git, on the TimeJump website.