Imagine this:
You're a dad and you want to take a selfie with a cut out Darth Vader figure to send to your kids, who happen to be Star Wars fans. Not the craziest idea, right? I mean, I've certainly done something similar, being mom to a 7-year old who is a huge Star Wars fan.
Well, it went horribly wrong.
Before he took the selfie, he talked to some kids nearby (he thought they were lining up to take a picture as well, but there were no adults present) to tell them he only wanted to take a selfie and would be gone in a minute. The kids' mom saw him talk to her kids, jumped to conclusions, took his picture and then it went downhill pretty fast. She posted a nasty message on Facebook with the picture, accusing the man of being a pedophile.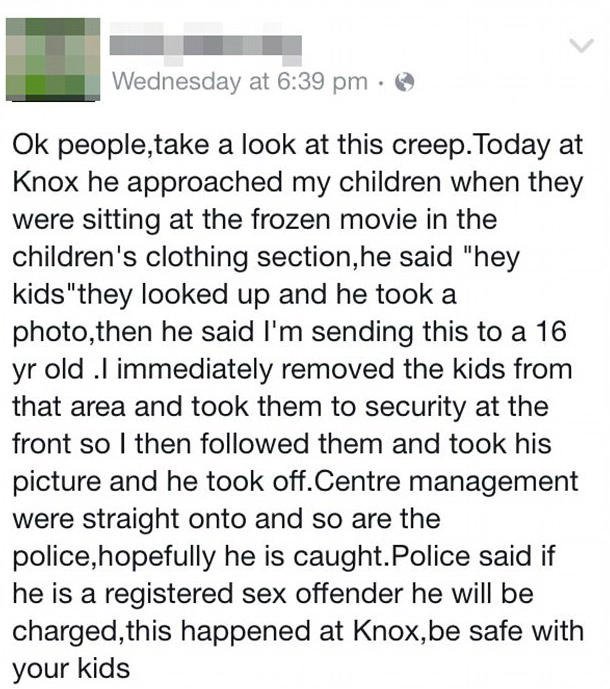 Her Facebook message spread like wildfire and it didn't take long for friends to identify him. The man was mortified of course and did the smart thing: he contacted the cops who did their due diligence and cleared him from any wrong doing.
Now people turned on the woman who had posted the picture and the rather inflammatory message. She withdrew it quickly of course and apologized for her actions, saying she made a stupid mistake by taking it to social media rather than to the police. The man is apparently considering legal measures, as his reputation has been badly damaged because of all this.
Allegedly
Here's the thing. I see messages like what this woman posted on a regular basis. And worse. Sensationalist warnings about identity theft, pedophiles, people who poison your cat, steal your puppy, rob you blind.
I get it. Bad things happen. My neighbor was the victim of identity theft a while back and recently a dog was stolen in our neighborhood. There are bad people out there for sure.
That doesn't mean we should crucify people on social media without any proof though. Just because someone says something, that doesn't make it the truth. There's a reason why 'innocent till proven guilty' is a solid base for the American legal system.
There's a crucial word anyone who watches cop shows or legal series is familiar with. Allegedly. Keep that in mind the next time someone posts a rousing message on social media about what some bad guy or woman did.
Allegedly.
The woman was to blame for posting the picture of the guy and her nasty insinuations without any proof whatsoever. But all her friends who liked and shared it share in the guilt. Don't let the sensationalist nature of social media become all the proof you need. Think before you like and share stuff like that.
Because for all you know, it was just a dad trying to take a Darth Vader selfie for his kids.
How do you respond to posts like that?
[via Mashable]