You are reading a post in a series about forming a Sunday tech / production team. In case you haven't already, check out these other posts:
Now, onto the next job descrption. At the time of writing this, I'm thirty-five years old. When I was a kid, we sang from hymnals in church. When I was a teenager, we got an overhead projector and printed "newer" choruses on transparencies. Of course, we still used hymnals, as well. Baby steps.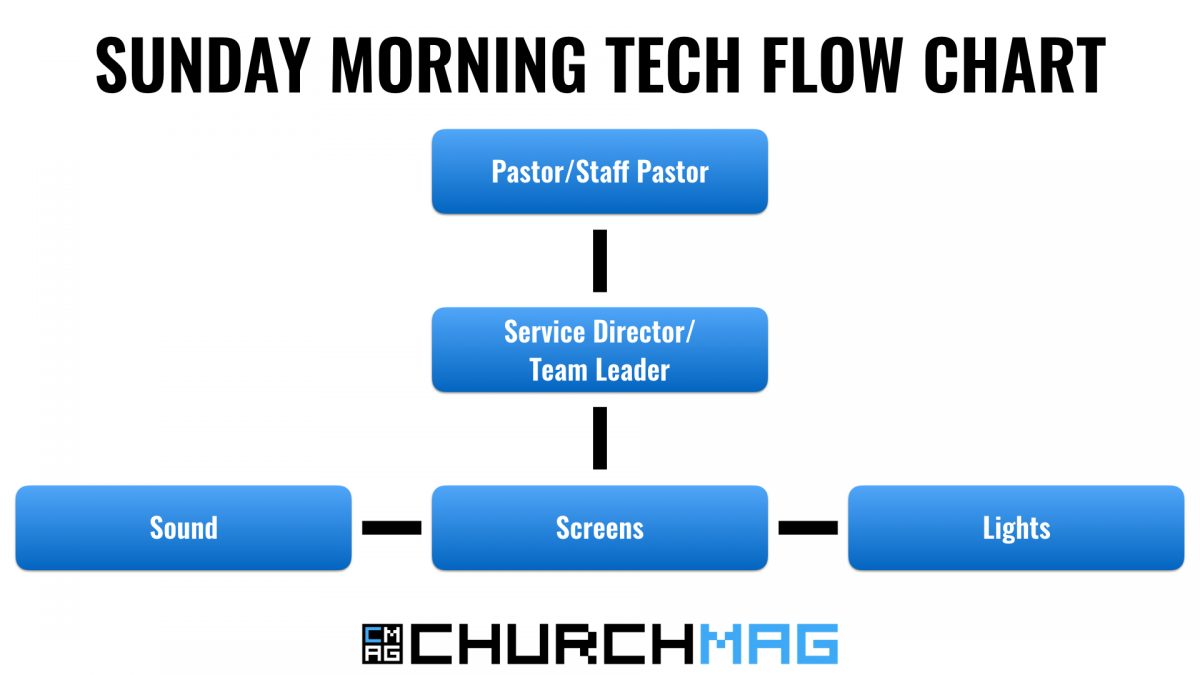 Then, we got a computer and some software and some huge TV's. Finally, when we left that building, we were able to move on and up to a video projector. All that time, a series of individuals were assigned the dubious, thankless job of keeping our eyes occupied in church.
I often wonder why some jobs are so thankless. In this case, I think it's because most people assume that the job is an easy one, and while it isn't quite as difficult or stressful as a bomb removal technician, it is not a job that anyone can just take up on a whim.
So, if your church's screens are in your control, be comforted in the knowledge that there are others who understand how heavy a burden you bear.
Position: Screens Person
Key Area of Responsibility
Ensuring that all visual elements of the surface are on the screen at the right time, in the right way
Summary:
Deceptively simple, this single area of responsibility is incredibly broad. The "visual elements" include not only the songs that will be sung, but in some contexts, visual backgrounds and video loops, image slides for pre-service announcements, various videos, several songs, and perhaps even more.
And, since this is all run from a computer, these individuals are often also tasked with the computer-based responsibilities, such as live streaming the service and/or controlling any canned music for the pre or post-service mingling time. It's not just running a slideshow. Running the screens is a vast job.
Specific Weekly Responsibilities
Test each visual element of the surface is compatible with equipment
Prep song lyrics for the worship service, checking for accuracy
Prep music for pre and post-service
Go over the speaker's notes to identify slide cues
Summary: Few things are as deflating as when its very apparent that something has gone wrong, and that's never more apparent than when a video won't work. Please, test everything! It might be that the error is in the video—i.e. the announcement video exported without sound—but everyone is going to blame the person sitting at the screens computer if that pre-service error makes into service.
Furthermore, as a church member, it's super-frustrating when you can't follow a newer song because the person running the lyrics doesn't know the song either, and as a pastor, few things throw me off than when my slides are behind or ahead of me. (And yes, I know that sometimes, that's my fault.) There is so much that goes into this position, and that's been my point throughout this post.
Requisite Skills
Computer proficiency
Knowledge of the lyrics / flow of the songs your church sings
Attention to detail
Focussed
Summary: Whenever your job involves using a computer under stressful conditions, it helps to be good at using a computer. A number of things can go wrong in a service, and it's best if the person using the computer is also the person who can troubleshoot its issues.
You don't need to be a computer technician, but you should be able to know how to shut down frozen applications and so on. But, even more important, the person in charge of what the church sees on the screens should know what should be on the screen and when, and they should be focussed on their task so that no one gets lost. (This is why I'm terrible at this job!)
Overall Expectations
Run the screens week-to-week, doing what it takes to do that well
Grow in your technical and musical knowledge
See your position as a part of the presentation of the gospel
Every job on the tech team needs to be done with excellence, and that's the goal of most volunteers. And as a pastor, I appreciate that so much! So, let me encourage you, screens person, in your generally thankless job: you make it easier to present the gospel.
We are a team, you and I. The slides I give you are designed to make sure that the message God has given me is clearly communicated. Without your effort, my job as messenger would be that much harder. I need you. The Church needs you. What you do is important, challenging, and most importantly, part of a successful presentation of the gospel.