*You are reading a post in a series about forming an in-service tech / production team. In this post we look at the job description of the sound person. In case you haven't already, you might like to by check out the other job descriptions: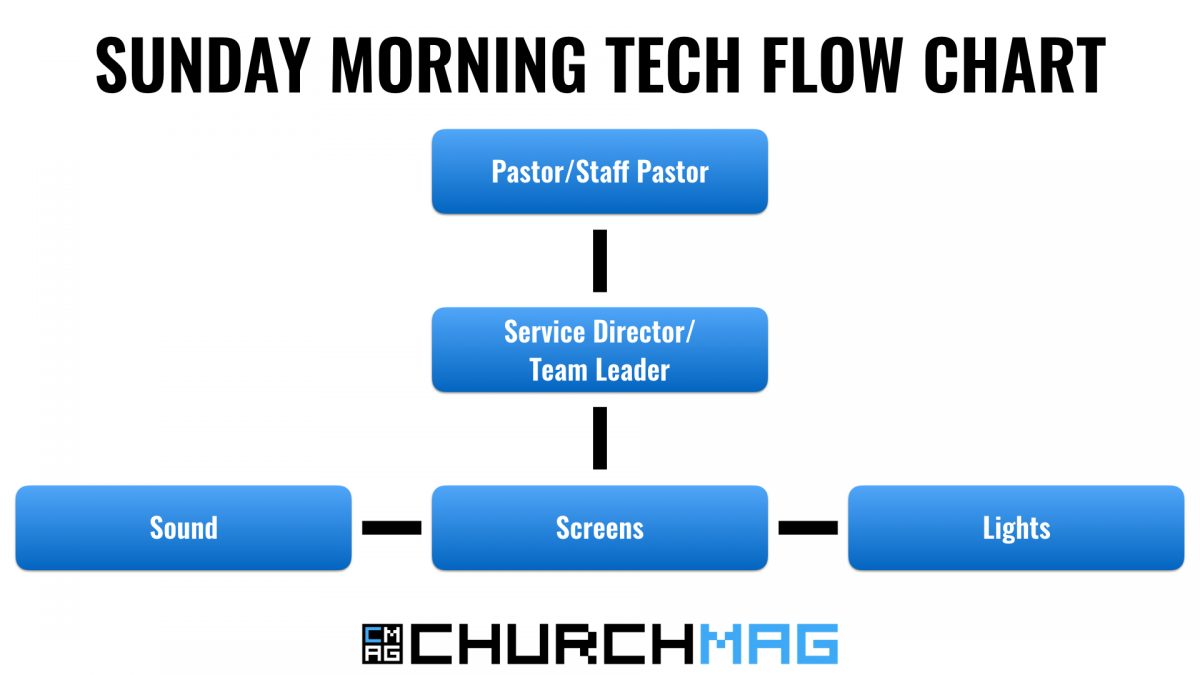 This is my favorite position on the tech team because it was mine. Also, it's the most ubiquitous position as churches built in the Western world over the past forty years have almost all certainly been designed with the assumption that some sort of sound amplification will be used.
But this is also my least favorite position to write about because it's such a subjective position. Everyone can objectively determine when the wrong song lyrics are on the screen or when the pastor's video clip is a few seconds delayed. But the one responsible for sound?
On a good day, half the room thinks they're doing a terrible job, and the other half doesn't even think about them about because, again, if the sound is good, no one notices. And that half that doesn't think things sound good? Chances are that within that group there are five differing, often contradictory opinions on what's actually wrong with the sound, and remember: this is on a good day.
Given all of that, the marker for success for anyone responsible for sound needs to be distraction-free sound amplification and enhancement. That's the only fair litmus test, and even it is a bit subjective, since you might find the bass distracting when I found it energizing. Still, we can all agree that out of control feedback or a speaker's mic that is too quiet are universal markers of bad sound. (By the way, if you need help in your quest for sound success, check out Great Church Sound?)
Position: Sound Person
Key Area of Responsibility
Ensuring that all sound equipment is on and functioning before the worship team arrives
Control the sound mix for both the house and stage / in-ear monitors
Make the service's sound as unnoticeable as possible so that the focus is on Jesus
Summary: The sound technician has to manage the sound. In one sense, this is like herding chickens, as each musical and vocalist is predisposed by human nature to go their own way with regard to their individual volume. In another sense, the mixing board is a music instrument all on its own, and the running of it is worship on the same level as a guitarist playing the guitar.
Much like the guitarist changes tunes, changes strings, and otherwise maintains his or her instrument, the sound team has to make sure that the sound system is on and humming before morning run-throughs. Furthermore, if a mic is acting up one week, it needs to be looked at before the following week.
Specific Weekly Responsibilities:
Have the sound system on and ready before the morning run-through
Confirm the keys of songs (if song pads are used) and who will be singing / playing so that volume levels and EQs can be customized for the individuals on stage
Perform mic and battery checks on every wireless mic before service begins
Verify that pre and post service music has been selected
Summary: Let's put this as simply as possible: the sound person is in charge of the sound. That includes the equipment. That includes the atmospheric additions, such as music pads, pre and post service playlists, and so on. The sound person is not a fader jockey. They have real responsibilities that have real consequences for the quality of the service.
Requisite Skills:
Have a good ear for music / audio quality
Detail-oriented, thorough in pre-service preparations
Able to pay attention to service cues while also being alert to any audio issues that might suddenly arise
Technical expertise related to running sound
Summary: It's difficult to run sound if you don't know what sounds good. I'll be honest that I was never great at identifying who was or wasn't on pitch—I'm not a vocalist or musician—but I had listened to enough music obsessively in headphones to know how it should be layered. That was some great informal training.
My single greatest weakness was paying attention. Hyperactivity helped me to take in the big picture of running sound, but it made it difficult to stay focused. Thankfully, I rounded out my skills by understanding the basics of sound system installation. I wasn't great at understanding amp load and Ohms and such, but more than ten years after I stopped running sound, we have this thing called "Google" that could have really helped fill in the gaps back then.
Overall Expectations
Run sound week-to-week, doing what it takes to do that well
Grow at your craft like any musician would
Pursue excellence while exuding an attitude of worship
There may have been a time with the soundboard was and could be entrusted to any warm body. That's how I got the job.
For most churches, those days are long gone. Digital boards, live streaming, recording for podcasts, and the swelling of the worship team from the pastor's wife on piano and a deacon's wife on organ to the faux rock bands we see every Sunday have caused the sound guy / gal's position to become a highly skilled ministry position.
The person responsible for sound has to be someone who is technically skilled or at least technically proficient and teachable. This is a great position for a student in the church, especially if they're interesting in a STEM career. If nothing else, it's a position that someone will grow into, but there needs to be level of skill or aptitude from the beginning.