We have all played 'Simon Says'. My children can have countless hours of fun playing this simple game. Imagine if in the middle of the game I said "Simon says pat your head" and my son nodded his head and did nothing. I would obviously tell him he had been eliminated from the game, and he would not protest, because he knows that's how the game is played. He wouldn't tell me that he memorized what I had said, or that he is meditating on it (which is the same thing as actually patting it, Dad, really). That would be absurd. When Simon says "pat your head," you pat your head; it's that simple. Why is it then, that when Jesus so clearly says to the Church to go make disciples, so many of us struggle to do it?
Francis Chan used this very example to help a group of pastors think about how they could improve disciple making in their lives and their churches. Here are five ideas to help improve disciple making.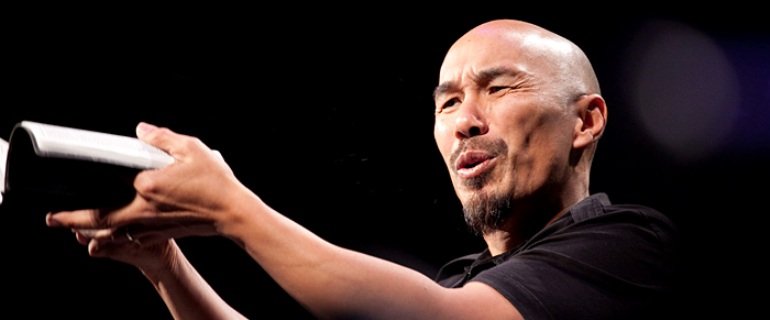 Keep it simple.
Sometimes we overthink making disciples. It is serious work and requires intentionality to do well, but that doesn't mean it needs to be overly complicated. Steve Murrell makes this point in his book WikiChurch. He says, "It doesn't require anything fancy. Just the same ol' boring strokes: engage, establish, equip, empower. Engage, establish, equip, empower. Engage, establish, equip, empower."
Tell a story.
Disciple making is not about numbers — it is about transformed lives. When people hear the stories of transformation happening in your church, they will want to be involved. 

There is nothing so contagious to our faith as the passion and hope of someone whose life has been changed by an encounter with Jesus. People who are growing in their relationships with God will affect others.
Focus on people, not programs.
All churches have programs. This is a good thing, but if a program is not adding to a culture of disciple making, it may be time to cut the program. This can be very hard to do, but if your purpose is to make disciples, then your programs should result in the transformation of lives. Many church leaders simply add activities to the church calendar and hope that people will get involved. 

Churches that are seeing a dramatic improvement in the spiritual climate of the congregation have shifted their focus away from activity for activity's sake to intentionality. People aren't looking for something else to do; they are looking for something to do that matters!
Experts aren't required.
Often people feel unprepared to invest in the lives of others because they aren't sufficiently trained or aren't a pastor. Felling ill equipped for an important task can be daunting. Churches that are very successful at making disciples are ones that have both a well-thought-out equipping plan for their people and a culture where disciple-making is everyone's job. It is the call of the church, and this is one time where it's very important to remember that the church is actually the people of God, not just an institution. Having clarity on this will help us internalize the truth that it is our job to make disciples —both yours and mine.
It doesn't happen by accident.
Churches that are successful disciple makers are ones that create an intentional, measurable, and trackable system for moving people toward functional discipleship. Spiritual growth is progressive, not instantaneous. 
Disciple-making happens face to face, and it requires getting involved in people's lives. The sooner you begin tracking engagement on an individual level, the sooner you will create a culture of disciple making. It must be systematic, or you won't stick with it.
Murrell challenges in WikiChurch, "Imagine if every believer, not just paid ministers, did ministry." That is the type of church we all want to be a part of.
Church Community Builder is committed to helping church leaders make disciples. Find out how at www.churchcommunitybuilder.com.