Downloaded and ready to use!
These Calvin and Hobbes drawings have been added to to sweet photography, making an awesome desktop wallpaper combination.
Just look at these!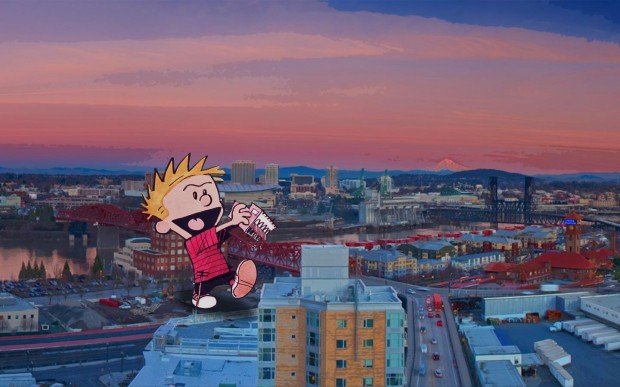 There's more here.
So. Awesome.
I'm rockin' the second to last image listed, with Calvin next to his crashed ship and blaster in hand. 😀
What's your favorite?