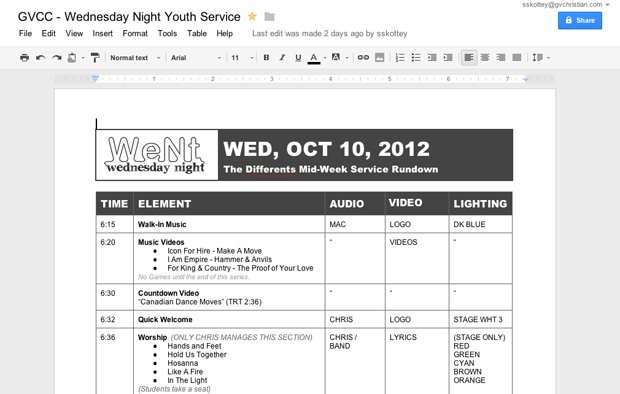 Paid services like Planning Center Online are great, but not every church can afford or needs all that.
Sometimes you just need a single place to collaborate and organize the details of the weekly service rundown.
Google Docs is perfect for this and it's completely free. It does help if your church or ministry is already using Google Apps for your email, but Google accounts are free and you can actually be an editor on a Google Doc with a Yahoo! or MSN email address.
Here are a few benefits:
[Read more…] about Use Google Docs to Collaborate and Build Your Church Service Rundown