You don't have to live on the Internet too long before you start seeing a lot of cons to go with all the pros of having the world at your fingertips. As Christians navigating the World Wild Web, vices lay all around us, and pornography is no stranger to the Internet.
There are tons of accountability software out there to help protect our wandering eyes on almost every device imaginable. EverAccountble is still my favorite Android accountability solution around, and there are plenty of iDevice options out there, but there was one device I couldn't figure out how to protect: the Chromebook.
Google's Chromebooks are extremely popular devices that run an unconventional OS, so traditional accountability software us unable to be installed on it, which left us with an extremely popular unprotected device. Well, it was unprotected…until the guys at Accountable2You came along.
Old Dog, New Tricks
Accountability software is nothing new, but it is to the Chromebook. So far as I can figure, Accountable2You is the first and only real contender to offer Chromebook protection out there, so it was well worth a look for me, as I'm an avid Chromebook user.
It installs as a Chrome App and, once installed, sits next to the URL box along with all your other apps. Setup is a fairly standard affair. You log in, choose your accountability partners and how frequently they get notified, and you're in. There are a few things I should mention that make Accountable2You stand out from other software out there.
Firstly, you'll need to enable the app to run in incognito mode in Chrome since, well, incognito mode is designed to keep prying eyes out. To do this, you simply click on the Chrome menu on the top right, More Tools, Extensions, then find Accountable2You in your list of installed Apps. Below the information for the app is a checkbox entitled "Allow in Incognito." Check that box and you're safe everywhere.
The second thing is reporting frequency. I've never seen so many options before! You choose the frequency of your regular reports, either weekly or daily (I have mine set to weekly), but you can also choose for your accountability partners to receive text alerts or hourly reports. I don't need hourly reports, but I do have text alerts on so my partners know right away if something's amiss and can follow up immediately!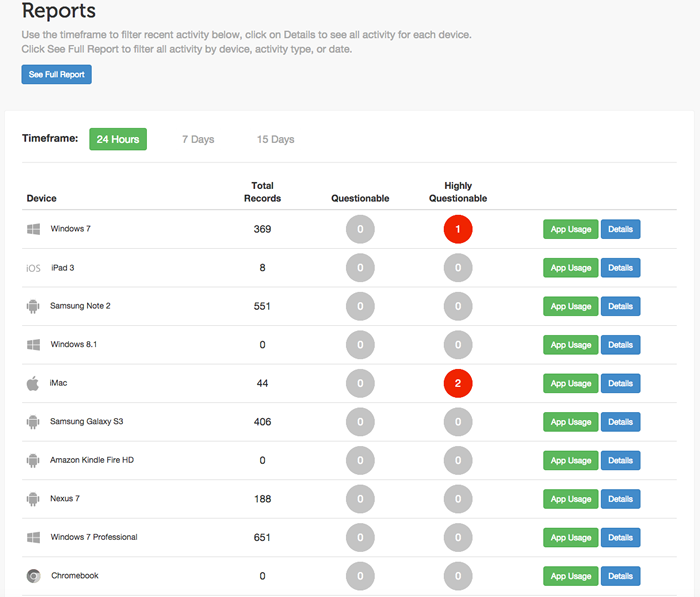 The reports give the date range of coverage and a list of devices the user has Accountable2You installed and active on. Beyond that, it lists the amount of total sites visited, questionable sites, and highly questionable sites. There's also a link to a full report where you can further breakdown the time frames and what types of sites were visited exactly when.
The Bottom Line
I know there are way too many Christians who would disagree that they need accountability software. Heck, I've encountered many Christians who don't have a problem with pornography! That's a conversation for another day, but the bottom line is that the more buffer between you and sin, the better, especially online.
If you or someone in your family has a Chromebook, or any other device definitely consider Accountable2You for protection. Seriously.
[Dog and Frisbee image via Mark Vitullo via Compfight cc]