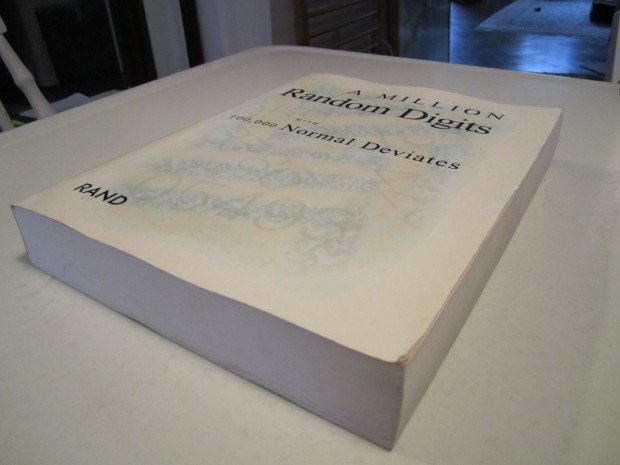 This is a very enlightening book. Each page turn leads to new and surprising twists. Never have I found a book worth every penny. In fact, Amazon offers FREE Super Saver Shipping on this title! You can't beat that, can you? I suggest you grab yourself a number of copies. You never know when you may need to reference it!
First, I recommend this by every bedside. Having a hard time falling asleep? No problem. After reading a few pages, you'll be ready to turn out the lights.
Coffee table? Yes! Nothing says, "I'm smarter than you!", than a book full of numbers!
Yes, I read this for enjoyment, don't you?
Making your house guest feel small and dumb has never been easier!
Be sure to get a copy for your bookshelf. I personally have placed a copy between my dictionary and thesaurus. When people look at my bookshelves, I want people to see I know about more than just words, I know digits, too.
On your desk? Definitely. There's no better resource for filling out online forms with false information. Nothing. I keep a highlighter Velcro'ed to my copy. Whenever I need a new password, this is the first thing I grab! Simply highlight and dog-ear the page! Not only have you used a completely randomly generated password, but you can easily reference your password if you forget it!
The final place to keep a copy of A Million Random Digits should be assumed. However, I felt if I didn't mention it, you would poke fun at me and make weird gestures in my general direction. So as obvious as this may be, you need to get a copy for the bathroom. You're mind will be set at ease and time will evaporate. If you find yourself in a bind, rip a page out or two, I doubt anyone will notice.
Be sure to order your copy from Amazon, the price is incrediable! Also, if you're not happy with my review or would like another take, be sure to read through the reviews on Amazon.
🙂
[HT: R-bloggers]